New Delhi: Yogi Adityanath of Bharatiya Janata Party (BJP), also know as Mahanth Yogi Adityanat, has become the next Chief Minister of Uttar Pradesh, said news agency ANI on Saturday.
Earlier in the day, he had taken lead in the race of CM in which BJP's Keshav Prasad Maurya and Manoj Sinha were also present.
Here's is everything about who is Yogi Adityanath:


Born as Ajay Singh, now he is known as Yogi Adityanath


Mahanth Yogi Adityanath is 5th time Member of Parliament from Gorakhpur Constituency, Uttar Pradesh.


He represents Gorakhpur in the Lok Sabha (lower house of the Indian Parliament) since 1998.


Adityanath is the Mahant (head priest) of the Gorakhnath Mutt, a Hindu temple in Gorakhpur district. He became in head priest after the death of his spiritual "father," Mahant Avaidyanath in September 2014.


Adityanath is the founder of the Hindu Yuva Vahini, a social, cultural and nationalist group of youth who seek to provide rightist Hindu platform.


Political controversies related with Yogi Adityanath:


Conversion
Adityanath allegedly, in 2005, led a purification drive which involved the conversion of Christians to Hinduism.  1,800 Christians, in one such instance, were reportedly converted to Hinduism in the town of Etah in UP.


Riots and Arrest
An altercation occurred amidst a Hindu group and Muslims during a Muharram procession in Gorakhpur, in January 2007. It led to the hospitalisation of a young Hindu, Raj Kumar Agrahari. The DM made it clear that Adityanath should not visit the site as it may inflame tensions. However, after Agrahari death during treatment, Adityanath travelled to the site with a group of his followers and started a non-violent dharna on the site. But inflammatory speeches were made and some of his followers set fire to a nearby mazar (Muslim mausoleum). Adityanath was also jailed under Section 151A, Sections 146, 147, 279, 506 of the Indian Penal Code (IPC). Adityanath's arrest led to further unrest and several coaches of the Mumbai bound Mumbai-Gorakhpur Godan Express were burnt, allegedly by protesting Hindu Yuva Vahini activists. The tensions soon escalated to riots across Gorakhpur districts leading to the burning of mosques, homes, buses and trains.


Documentary
The documentary film Saffron War - Radicalization of Hinduism accused Adityanath of promoting communal disharmony through a Virat Hindustan rally in rural UP.


Yoga
Yogi Adityanath, in June 9, 2015, declared that those who oppose SuryaNamaskar, part of Yog, can leave India.


Shah Rukh Khan
During the intolerance debate in the media, Mahanth compared Bollywood superstar Shah Rukh Khan to Pakistani terrorist Hafiz Saeed.


Pakistan
One day after an assault on an Indian air force base in Pathankot, on 3 January 2016, Adityanath blamed the assault on Pakistan, claiming the Pathankot attack again proved that "Satan" could change for the better but Pakistan cannot.


For INDIA News Follow us on Facebook, Twitter, Google+ and for news updates download our News App.
First Published:
18 Mar 2017 05:26 PM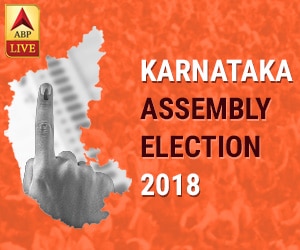 - - - - - - - - - Advertisement- - - - - - - - -