NEW DELHI: Bypolls to Lok Sabha seats of Uttar Pradesh's Phulpul and Gorakhpur, a stronghold of the ruling BJP, are being held on Sunday with a triangular contest on the ground after Mayawati-led BSP joined hands with Akhilesh Yadav-led Samajwadi Party against the BJP, while the Congress is contesting on its own.
With the bypolls in Gorakhpur and Phulpur in Uttar Pradesh, the by-election to  Lok Sabha seat of Bihar's Araria seat is also being held today.
Live Updates of Uttar Pradesh and Bihar bypolls:



#GorakhpurByPoll : Minister of State for Finance Shiv Pratap Shukla cast his vote in Gorakhpur pic.twitter.com/IFgo0rejTf


— ANI UP (@ANINewsUP) March 11, 2018


"I am confident that on March 14, the record which was made in Phulpur in 2014 (Lok Sabha general elections) will be repeated, and our candidate Kaushalendra Patel will emerge victorious," Keshav Prasad Maurya told reporters after casting his vote for Phulpur parliamentary constituency along with his family members.


Uttar Pradesh Deputy Chief Minister Keshav Prasad Maurya said the 2014 Lok Sabha record would be repeated by the BJP.





BJP candidate for #Araria by-polls, Pradeep Singh, casts his vote. #Bihar pic.twitter.com/giMpEG8rdm


— ANI (@ANI) March 11, 2018


Bihar: Around 12 pc voting till 10 am in bypolls for 1 LS and 2 Assembly seats





#WATCH 'People will throw away his appeal. Wherever he goes Congress is decimated because he works with a negative mindset': UP CM on Rahul Gandhi's statement saying, 'If I was PM & someone had given me a file with #Demonetisation written on it, I would've thrown it in dustbin.' pic.twitter.com/vhk1ORft1H


— ANI UP (@ANINewsUP) March 11, 2018


BJP will win both Gorakhpur and Phulpur Lok Sabha bypolls with massive majority and on the basis of PM Modi's governance of development, 2019 election results will also be in the favour of the BJP: UP CM Yogi Adityanath





#Gorakhpur: #UttarPradesh Chief Minister @myogiadityanath casts his vote for #GorakhpurByPoll at a polling station.https://t.co/qYuYhLsa7U pic.twitter.com/9ooCWc1LyM


— ABP News (@abpnewstv) March 11, 2018


Araria: Complaint lodged against Bihar BJP state President Nityanand Rai' on charges of violating the model code of conduct for his comment stating ' If Sarfaraz Alam (RJD candidate) wins the by poll then Araria will become a hub of ISI


Bihar: Voting for Lok Sabha By-election begins in Araria.





Gorakhpur: Polling for Lok Sabha by-election to begin shortly. pic.twitter.com/RT88Nk8nh8


— ANI UP (@ANINewsUP) March 11, 2018


The BJP has fielded Kaushalendra Singh Patel from Phulpur and Upendra Dutt Shukla from Gorakhpur against the SP's Pravin Nishad and Nagendra Pratap Singh Patel respectively. The Congress has nominated Sureetha Kareem for Gorakhpur and Manish Mishra for Phulpur Lok Sabha seat.


Both the seats are crucial for the ruling BJP as they were formerly held by Chief Minister Yogi Adityanath (Gorakhpur) and his deputy Keshav Prasad Maurya (Phulpur).
The Congress and SP came together for the 2017 state assembly elections but faced a rout. While the SP was voted out of power and its tally slipped to 47 from 224 in the 2017 assembly polls, the Congress could win only seven seats.
All the eyes are set on the byelections because if the SP-BSP experiment is able to stop the BJP's winning streak, it could pave the way for the two major players in Uttar Pradesh to tie up in the 2019 Lok Sabha elections to counter the saffron surge.
Gorakhpur seat holds significance for the BJP as chief minister Yogi Adityanath represented the constituency in the Lok Sabha five times. Before Aadityanath, his mentor Yogi Avaidyanath was elected to the Lok Sabha thrice from Gorakhpur.
Phulpur was once the bastion of the Congress and represented by India's first prime minister Jawaharlal Nehru. It had, for the first time, witnessed a saffron surge in the 2014 Lok Sabha election, when Keshav Prasad Maurya won the seat and was later made the deputy chief minister.
With the bypolls in Gorakhpur and Phulpur in Uttar Pradesh, the by-election for Bihar's Lok Sabha Araria seat is also being held today.
The Bihar bypolls are seen as a litmus test for Chief Minister Nitish Kumar after he pulled out of the state's Grand Alliance and joined the BJP.
The Araria seat fell vacant after the death of RJD MP Mohammad Taslimuddin. The key contenders for the seat are RJD's Sarafaraz Alam, Taslimuddin's son, and the BJP's Pradip Singh.
For INDIA News Follow us on Facebook, Twitter, Google+ and for news updates download our News App.
First Published:
11 Mar 2018 08:19 AM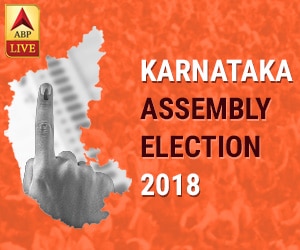 - - - - - - - - - Advertisement- - - - - - - - -