New Delhi: On Saturday, it was announced that BJP's Yogi Adityanath will be the next Chief Minister of Uttar Pradesh. 
On Sunday, there will be his oath taking ceremony. However, on the very first day, in fact within hours of announcement of him becoming the CM, Yogi issued his first order.
Within hours of announcement of him being the Chief Minister, Yogi Adityanath talked to DGP and chief secretary and reportedly said that disturbance shouldn't be created in the name of celebrations.
In a move that surprised many, the 44-year-old five-term MP from Gorakhpur was elected the BJP legislature party leader at a meeting of the newly elected MLAs, a week after BJP won a resounding three-fourth majority in the key Hindi heartland state, making a combeback to power after 15 years.
State BJP chief Keshav Prasad Maurya, who was himself in contention for the top job, first announced Adityanath's election.
Maurya, the MP from Phulpur in Allahabad, will be the Deputy Chief Minister apart from senior BJP leader and Lucknow Mayor Dinesh Sharma.
Later, addressing the media, Union Minister M Venkaiah Naidu, who along with BJP general secretary Bhupendra Yadav was present at the meeting as central observer for the election, told a press conference that Adityanath's name was proposed by Suresh Khanna, an 8-term MLA, and seconded by 10 others.
Naidu said even after the proposal was made, he asked the 312 newly elected MLAs if they wanted to propose anybody else for the post, but they all backed Adityanath unanimously.
Naidu said that the Yogi then said he needed two deputy CMs to assist him in the gigantic task, following which it was decided that Maurya and Sharma would hold the posts.
As the meeting was about to begin, an element of surprise gripped the venue when Adityanath reached Lok Bhawan opposite the imposing Assembly complex.
Midway through the meeting, Sharma was asked to attend the deliberations.
Interestingly, none of the three is a legislator in Uttar Pradesh.
As soon as it was decided that the saffron-robed Gorakhpur MP will hold the reins of the state, party leaders and MLAs rushed to the dais with sweets and garlands.
Adityanath 21st chief minister of UP:
Adityanath will be the 21st chief minister of Uttar Pradesh and the fourth from the saffron party.
He will be sworn in on Sunday at a ceremony at Kanshiram Smriti Upvan at 2.15 PM where Prime Minister Narendra Modi and BJP chief Amit Shah will be present.
Here's is everything about who is Yogi Adityanath:


Born as Ajay Singh, now he is known as Yogi Adityanath


Mahanth Yogi Adityanath is 5th time Member of Parliament from Gorakhpur Constituency, Uttar Pradesh.


He represents Gorakhpur in the Lok Sabha (lower house of the Indian Parliament) since 1998.


Adityanath is the Mahant (head priest) of the Gorakhnath Mutt, a Hindu temple in Gorakhpur district. He became in head priest after the death of his spiritual "father," Mahant Avaidyanath in September 2014.


Adityanath is the founder of the Hindu Yuva Vahini, a social, cultural and nationalist group of youth who seek to provide rightist Hindu platform.


Political controversies related with Yogi Adityanath:


Conversion
Adityanath allegedly, in 2005, led a purification drive which involved the conversion of Christians to Hinduism.  1,800 Christians, in one such instance, were reportedly converted to Hinduism in the town of Etah in UP.


Riots and Arrest
An altercation occurred amidst a Hindu group and Muslims during a Muharram procession in Gorakhpur, in January 2007. It led to the hospitalisation of a young Hindu, Raj Kumar Agrahari. The DM made it clear that Adityanath should not visit the site as it may inflame tensions. However, after Agrahari death during treatment, Adityanath travelled to the site with a group of his followers and started a non-violent dharna on the site. But inflammatory speeches were made and some of his followers set fire to a nearby mazar (Muslim mausoleum). Adityanath was also jailed under Section 151A, Sections 146, 147, 279, 506 of the Indian Penal Code (IPC). Adityanath's arrest led to further unrest and several coaches of the Mumbai bound Mumbai-Gorakhpur Godan Express were burnt, allegedly by protesting Hindu Yuva Vahini activists. The tensions soon escalated to riots across Gorakhpur districts leading to the burning of mosques, homes, buses and trains.


Documentary
The documentary film Saffron War - Radicalization of Hinduism accused Adityanath of promoting communal disharmony through a Virat Hindustan rally in rural UP.


Yoga
Yogi Adityanath, in June 9, 2015, declared that those who oppose SuryaNamaskar, part of Yog, can leave India.


Shah Rukh Khan
During the intolerance debate in the media, Mahanth compared Bollywood superstar Shah Rukh Khan to Pakistani terrorist Hafiz Saeed.


Pakistan
One day after an assault on an Indian air force base in Pathankot, on 3 January 2016, Adityanath blamed the assault on Pakistan, claiming the Pathankot attack again proved that "Satan" could change for the better but Pakistan cannot.


(With inputs from PTI)
For INDIA News Follow us on Facebook, Twitter, Google+ and for news updates download our News App.
First Published:
18 Mar 2017 10:28 PM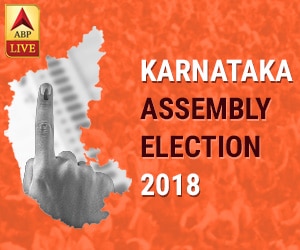 - - - - - - - - - Advertisement- - - - - - - - -