New Delhi:
Mayawati's reign in Uttar Pradesh seems to be ending in the Uttar
Pradesh Assembly Elections after her inability to secure her voters'
loyalties and Mulayam Singh's persistence in wooing the state's voters
this time around.





According to a STAR News-Nielsen Exit poll, the BSP, which had bagged 206
seats in the 2007 Assembly Elections seems to have been left high and dry
this time. The exit poll also predicts a revival of sorts for the
Congress, however it is the Bhartiya Janta Party which is finishing third.
This is a preliminary figure of the exit polls and exact data is awaited
at 8:30 pm.




STAR News-Nielsen exit poll, conducted in 202 constituencies of the state,
predicts 160 seats for the SP in the 403 member house, 86 seats for the
BSP-a massive drop from their share in 2007 elections; 80 seats for the
BJP and 70 seats for the Congress-RLD alliance.




In vote share, BSP is predicted to get only 24% from its 30.43% in the
2007 elections. SP's vote share is 26%, marginal increase from 25.43% in
2007. Congress alone gets 16% but Congress-RLD in alliance is getting 19%
vote share. The BJP is slated to get 18% of the votes.

Area
wise breakup of seats:




Bundelkhand: The exit poll shows SP leading with 8 seats, BSP
bagging 5 seats, Congress 3, Others 3 and, surprisingly, none for the BJP
of the 19 seats contributed by the region.




Awadh: The STAR News-Nielsen Exit poll for central UP predicts SP
will lead with 27 seats out of the 63 seats contributed by the region,
Congress bags 20 seats, BJP-9 seats,BSP secures 6 seats, Independents
secure 1 seat and other parties will muster only 2 seats.




Western UP: In the western region of the state, STAR News-Nielsen
predicts, Samajwadi Party will bag 47 seats, BJP will has a strong hold
with 46 seats, BSP to compete with 31 seats, RLD with 12, Congress to
manage only 8 seats. Independents manage only one while other small
parties again do not manage to inspire their presence.  The region
contributes 145 seats to the house.




Eastern UP: In the Eastern region of Uttar Pradesh, STAR
News-Nielsen predicts, Samajwadi Party will lead with 78 seats, BSP
manages to win 44 seats, Congress will bag 27 seats, BJP will secure 25
seats. Other small parties can manage only 2, while RLD and Independents
do not manage to win any seats here. The region contributes 176 seats- the
largest share in the house.










For INDIA News Follow us on Facebook, Twitter, Google+ and for news updates download our News App.
First Published:
03 Mar 2012 06:28 AM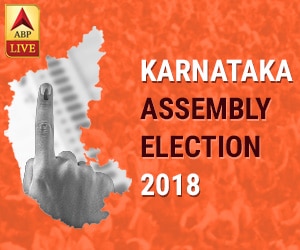 - - - - - - - - - Advertisement- - - - - - - - -