NEW DELHI: Riding upon its stunning performance in the Assembly elections held in March, Uttar Pradesh's ruling BJP is again heading towards a resounding victory in the local body polls with 15 out of 16 municipal corporations are going to the saffron party, an exit-poll conducted by ABP News-C Voter has predicted. 
BJP is likely to conquer 15 municipal corporations leaving no chance of revival for SP, Congress and BJP after the Assembly poll debacle earlier this year. According to the survey, no party was able to pose a serious challenge to the BJP. The only municipal corporation where BJP may end up at second place is Firozabad, where SP is likely to take the mayoral post with 30 per cent of votes.
BJP will get more than 40 per cent vote share in 12 municipal corporations, the exit poll predicted.
Polling for the third and final phase of civic body polls in Uttar Pradesh has ended on Wednesday. The Chief Minister has himself led the high-decibel campaign of the Bharatiya Janata Party, along with state unit chief Mahendra Nath Pandey, in the local body polls seen as the first test for seven-month-old Yogi Adityanath government.
The BJP is likely to retain Lucknow mayor seat, reserved for a woman, with 40 per cent of vote share. Samajwadi Party may get 27 per cent of votes while the BSP will be at distant third with 13 per cent vote share.
In Varanasi, Prime Minister Narendra Modi's Parliamentary constituency, BJP Mridula Jaiswal is likely to elected as the mayor the city with 45 per cent of votes.
BJP is also set to emerge victorious in Yogi Adityanath's hometown Gorakhpur with 46 per cent vote share.
In Ayodhya, from where Uttar Pradesh chief minister Yogi Adityanath started his election campaign, people voted in BJP's favour. The saffron party is likely to get 48 per cent vote share in the temple city.
In Municipal Corporations of Kanpur and Allahabad, BJP is way ahead of SP and Congress.



#UPKaExitPoll BJP ahead in Kanpur, neck-and-neck battle between SP-BSP-Cong. pic.twitter.com/aqJ0tSAIwO


— ABP News (@abpnewstv) November 29, 2017
Of the urban body polls held in 2012, BJP had a mayor in 12 of the 14 municipal corporations. Only Allahabad and Rampur had mayors from the opposition camp. In 2012, Uttar Pradesh was under a Samajwadi Party (SP) rule and the feat was a major one for the BJP as it had not been in power for more than a decade then.
The Adityanath government after assuming office constituted municipal corporations of Ayodhya and Vrindavan-Mathura. In Mathura, BJP is set to win mayoral post with 50 per cent vote share.

#UPKaExitPoll Agra to swing in BJP's favour as well https://t.co/ltXO0PIGSJ pic.twitter.com/NnE591l58b

— ABP News (@abpnewstv) November 29, 2017




#UPKaExitPoll BJP Mayor candidate Ram Teerath Singhal set to win in Jhansi https://t.co/ltXO0PIGSJpic.twitter.com/bMk9zd8osH


— ABP News (@abpnewstv) November 29, 2017
Bareilly and Agra are also going to BJP, according to the exit poll.

#UPKaExitPoll Results from Aligarh and Bareilly also show BJP win pic.twitter.com/9axTykzBWI

— ABP News (@abpnewstv) November 29, 2017

In Ghaziabad, BJP is getting around 50 per cent of votes.



#UPKaExitPoll BJP likely to get 50% vote share in Ghaziabad pic.twitter.com/G2qD9R77Cn


— ABP News (@abpnewstv) November 29, 2017
In first,  Samajwadi Party edges past BJP in Firozabad civic polls
For INDIA News Follow us on Facebook, Twitter, Google+ and for news updates download our News App.
First Published:
29 Nov 2017 06:36 PM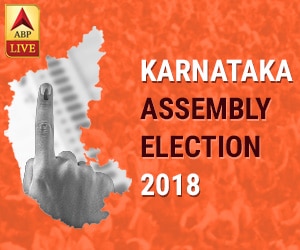 - - - - - - - - - Advertisement- - - - - - - - -