New Delhi:
On Friday, four Supreme Court judges Justice Chelameshwar, Justice Ranjan Gogoi, Justice Madan Lokur and Justice Kurien Joseph came out against the Chief Justice of India. This was for the very first time that something like this happened in India.
The judges released a letter during the press conference, which they had written to Chief Justice Misra a couple of months ago.
Soon after the announcement of the press conference, Twitter exploded with a plethora of reactions.
Here is how Twitter reacted to the news:



So, it's not just one case. Some of the most respected judges have raised larger questions about judiciary's independence is being compromised.
Time for every democracy loving citizen to stand for judiciary, stand with independent judges. https://t.co/ftA7msuNmm


— Yogendra Yadav (@_YogendraYadav) January 12, 2018

"Cases of far reaching consequences for the Nation have been assigned by the Chief Justice selectively to the benches of their preference"- Letter by Chelameshwar, Gogoi, Lokur & Kurien #JudicialCrisis

— barkha dutt (@BDUTT) January 12, 2018




It seems that Justice Chelameswar lost his faith on #SupremeCourt , It's high time for Arnab to set a big panel on TV show & ensure the justice ????????


— Sumit Katiyar (@iSKatiyar) January 12, 2018

#SupremeCourt these four have shown the courage to come out openly and share their concern over "Death of Democracy". We the people of India need to see as they should not become another Justice Loya in a row.. pic.twitter.com/6avQHFcMIt

— Jaane Bhi Do Yaaro (@mat_jane_de_yar) January 12, 2018




Oh yes, even Indira Gandhi couldn't bring #SupremeCourt Justice to the press conference but #Modi & #Shah did. What an achievement! Whatta #Dictatorship. #DemocracyInDanger #JusticeChelameswar


— Praveen Kumar NR (@nrpraveen16) January 12, 2018

Since 2014, #SupremeCourt interfering in Govt functioning, Hindu Festivals etc. Did we say Judiciary dictating? They rejected Kashmiri Pandits, hold Ram Mandir, stopped Rohingyas Deportation. What is this? Why Half of SC Judges haven't made assets public 10 yrs after resolution?

— Anshul Saxena (@AskAnshul) January 12, 2018




It is really shameful for judiciary that due to some corrupt judges, people seeking justice, suffered a lot.#SupremeCourt pic.twitter.com/qxOJCyiKQ5


— Brijesh Das (@BrijeshDas5) January 12, 2018

Significant that Justice Gogoi, due for elevation as CJI this October, was among the four to express dissent against CJI Dipak Mishra on the Judge Loya matter. Truly courageous. #SupremeCourt

— Meenal Baghel (@writemeenal) January 12, 2018




Top Judges of the Supreme Court tell the Nation - Arise ! Awaken !
An unprecedented call of conscience for everyone of us on the 155th birth anniv of Swami Vivekananda.
Time we stand up against injustice, autocracy, violence, divisiveness and fear. #SupremeCourt @PTI_News @ANI


— Ghanshyam Tiwari (@GhanshyamTiwa) January 12, 2018

This may become a turning point in Indian polity. Judges talking to media abt faultlines in #SupremeCourt internal working & raising doubts on the conduct of fellow judges openly. It has potential to shake strongest pillar of our democracy#JudgeVsJudge https://t.co/DkiIKKPMlf

— Sanjay Nirupam (@sanjaynirupam) January 12, 2018

For INDIA News Follow us on Facebook, Twitter, Google+ and for news updates download our News App.
First Published:
12 Jan 2018 03:55 PM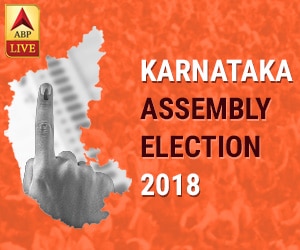 - - - - - - - - - Advertisement- - - - - - - - -