New Delhi: Upset
with Railway Minister Dinesh Trivedi for announcing hikes in passenger
fares, the Trinamool Congress Thursday sought to snub him by saying there
was no need for him to resign, he would be told when he has to go. "There
is no need of resignation. When needed the prime minister will write to
the president informing that he (Trivedi) goes," Trinamool Congress leader
Sudip Bandyopadhyay told reporters.

Trivedi, whose announcement
of hike in passenger fares in the rail budget Wednesday had angered party
president Mamata Banerjee, had said earlier in the day that nobody had
asked him to resign. Trivedi had said he would resign if Prime Minister
Manmohan Singh or Banerjee asked him to do so. Bandyopadhyay said the
party's priority was to ensure a "rollback" of the fare hike.

"We
are opposed to hike in rail fares. It should be withdrawn completely," he
said, adding that the manner of withdrawing the hike was for the
government to decide. He said the government was holding consultations on
the issue. Banerjee had Wednesday night written a letter to the prime
minister asking him to replace Trivedi with her confidante Mukul Roy.

"I
believe Congress has agreed in principle. In coalition, political parties
send names (of their representatives in the cabinet)," Bandyopadhyay said.
Referring to talk in Congress circles about Trivedi continuing as railway
minister till passage of the rail budget, Bandyopadhyay claimed there were
precedents when the rail budget presented by a minister had got passed in
the term of a successor.

Bandyopadhyay said the decision to
withdraw passenger fare hike should be taken at the earliest. However, he
added that a decision on the issue may not be taken till the rail budget
was discussed. Slamming Trivedi for the hike in passenger fares,
Bandopadhyay said the party was against any such move. "Principles of
(Trinamool's) policy cannot be changed by debate," he said.





For INDIA News Follow us on Facebook, Twitter, Google+ and for news updates download our News App.
First Published:
15 Mar 2012 10:56 AM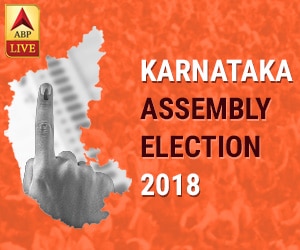 - - - - - - - - - Advertisement- - - - - - - - -