Bangalore:
As a would-be international sportsman who turned into a movie star, Shah Rukh Khan doesn't believe in having fixed goals. But last night he permitted himself one.
Shah Rukh told IIM Bangalore's alumni summit that one of his fondest wishes was to rebuild his maternal grandfather's old house in the Karnataka capital, where he "grew up", to give his children a taste of the city.
"I want to rebuild my grandfather's house on Nandidurg Road in Jayamahal Extension area. I would like to come and stay here for some time," the actor said during an interaction after his 15-minute address to the summit.
 "I grew up in Bangalore. My grandparents adopted me as my parents were busy meeting ends. So until I was six, I spent a few years in Mangalore (where his grandfather worked with the port authority) and Bangalore. I want to bring my children here."
Shah Rukh told his high-profile audience --- which included Wipro head Azim Premji, Biocon chief Kiran Mazumdar-Shaw, former tennis player Vijay Amritraj and Congress MP Shashi Tharoor --- how he used to bicycle in Cubbon Park. He recalled the city's "traffic-lessness" and temperate climate.
Nandidurg Road is part of an area once owned by the Maharaja of Mysore, whose Bangalore Palace is set nearby.
The vacant house still displays a wooden nameplate carrying the name of the actor's grandfather, Iftekhar Ahmed. But not many people in the area know the single-storey house is where Shah Rukh spent part of his childhood.
Shah Rukh told his audience that while he was thrilled at being invited, he had frozen in fear when he first saw the guest list.
"I thought, 'What will I say to all these wonderfully wise people?' For a second I contemplated sending a stunt double. But then I read a joke about the wisdom of all you amazing achievers from IIM," the actor said.
He then served up the joke: a Grade I child who sought direct promotion to Grade IV claiming he was too good for his class impressed the principal so much that he was sent straight to an IIM.
There was some tongue-in-cheek flattery too: "I really think all of you from IIM are very sexy and cool. Actually I must admit it's really next to impossible to find such a combination of smart and sexy in so many people together."
Shah Rukh didn't balk at offering the assemblage some business advice: one, creativity means constantly searching beyond boundaries; two, leadership means inspiring people emotionally; three, "destinations" are overrated.
"I never knew my destination, I can't even claim to know it today. Now that I am on the cover of Forbes India, is that where I wanted to be as a businessman?" he said.
"My IPL team has won the championship and it's profitable, is that the dream I had for a sporting franchise venture? I have a film running in a cinema hall for the last 20 years, should that be the attempt in terms of achievement for my next film?"
He cited his own example, calling himself an "accidental movie star/ entrepreneur/ speaker at an IIM gathering", to underline how life can make nonsense of any long-term goals one may have.
"I wanted to be a sportsman ---- represent India, hopefully as a hockey or a cricket player. Suddenly I hurt my back. Didn't have the resources to get the best treatment," Shah Rukh said.
"Then I joined a theatre group to fill in time and overcome my sadness at not being able to play at a professional level. My father died and we were evicted from our rented house and my mother went looking for a smaller place --- and the dealer's father-in-law was making a series, called
Fauji
.
"My mother sent me to him and he cast me as Abhimanyu Rai in the serial. Things went ballistic from there. I got film offers and one thing led to another, and I became a movie star. By the way we never took the house from the dealer, Mr Dhawan, who actually got me on the road to stardom. And my mother didn't live long enough to see my work, either."
In true SRK style, the actor confessed that he was an unabashedly emotional man prone to tears, and in the same breath made a joke of it.
"I do that (shed tears) often and I am not ashamed to admit it. I do that in a special corner reserved for tears in my huge golden bathroom. Somewhere between the jacuzzi and the steam room, I sit on the floor and shed huge tears of self-pity, persecution and how the world doesn't understand my genius and effort," he said.
"But then I take a hot-and-cold shower and walk out wearing my limited edition cologne, ready to embrace disaster."
Reported by,
The Telegraph, Calcutta
For INDIA News Follow us on Facebook, Twitter, Google+ and for news updates download our News App.
First Published:
13 Dec 2015 09:17 AM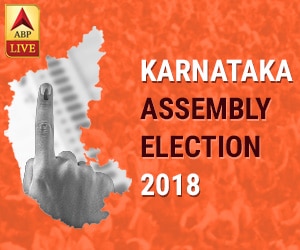 - - - - - - - - - Advertisement- - - - - - - - -