New
Delhi:
Tax payers will be looking forward to some relief from finance
minister Pranab Mukherjee who is expected to raise the income tax
exemption limit to at least Rs 2 lakh in his budget proposals to be
unveiled in the Lok Sabha on Friday.
The minister may also marginally raise the slabs in other tax brackets of
10 per cent, 20 per cent and 30 per cent. The Direct Taxes Code (DTC) Bill
has also made a mention of it.
The DTC, which will replace the Income Tax 1961, however, will only come
into force from 2013-14 and the minister may make a formal announcement on
it in his budget speech.
The Standing Committee of Parliament that has scrutinized the DTC Bill has
already submitted its report to the Lok Sabha speaker.
Although the committee had suggested raising the tax exemption limit to Rs
3 lakh, it is unlikely that Mukherjee will agree to it in view of the need
to contain fiscal deficit.
With limited space for giveaways, the budget is likely to balance populism
with some tough measures to check tax evasion and generation of black
money.
However, in view of reverses in the recently concluded state Assembly
elections, Mukherjee may go slow on economic reforms like FDI in
multi-brand retail and further opening of the insurance sector to foreign
investment.
There could be some bad news for prospective car buyers as government may
hike duties on luxury items to raise resources.
The biggest challenge before Mukherjee would be to arrest decline in
economic growth which is expected to touch a three year low of 6.9 per
cent in the current fiscal, down from 8.4 per cent in the two previous
years.
Further, the government is likely to set disinvestment target for the next
fiscal at Rs 30,000 crore.
Persistent inflationary pressures despite hawkish monetary policies, high
fiscal deficit and rising oil prices are also straining the country's
economic parameters.
Friday's budget, that would set the ball rolling for initiatives in the
12th Five-Year Plan period (2012-17), comes against the backdrop of
slowing economic growth projected to be 6.9 per cent in the current
fiscal.
"With agriculture and services continuing to perform well, India's
slowdown can be attributed almost entirely to weakening industrial
growth," according to the Economic Survey tabled in the Parliament on
Thursday.
Further, the government is facing the challenge of reining in fiscal
deficit. The target of 4.6 per cent deficit for the current financial year
would not be met, mainly on account of rise in subsidies and lower
realisation from disinvestments.
Overall inflation inched up to 6.95 per cent in February compared to 6.55
per cent in the previous month. However, the government is optimistic it
would come down to about 6.5 per cent by March end.
The Reserve Bank of India (RBI) on Thursday left the key rates unchanged
while asserting that future policy action would be determined by the
movement in inflation.
Last week, the RBI reduced Cash Reserve Ratio (CRR) -- the percentage of
deposits banks have to keep with the apex bank -- to 4.75 per cent from
5.5 per cent.
On the other hand, the government's effort to raise money through
disinvestments this fiscal has not met with much success. So far, only
about Rs 14,000 crore has been mopped up by way of divestments in public
sector undertakings (PSUs) as against the target of Rs 40,000 crore.
While Rs 1,145 crore was raised through a follow-on public offer (FPO) of
PFC, Rs 12,767 crore came from 5 per cent stake auction in ONGC.
Also read:
Growth,
fiscal consolidation top challenges for Pranab
For INDIA News Follow us on Facebook, Twitter, Google+ and for news updates download our News App.
First Published:
15 Mar 2012 08:27 PM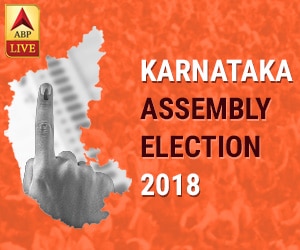 - - - - - - - - - Advertisement- - - - - - - - -