Saifai: The
airstrip that enabled Rahul Gandhi to fly from Etawah to New Delhi last
Saturday could be an example of how Mulayam Singh Yadav brought
development to his backyard, sometimes at the cost of the rest of Uttar
Pradesh.

Had there been no airstrip in Saifai, Mulayam's
ancestral village in central Uttar Pradesh, Rahul would have had to spend
that night in Etawah. But after his last meeting of the day, the Congress
MP drove to the airstrip, boarded a private jet and was in Delhi in no
time for a good night's rest. Saifai, in Etawah district and about 20km
from the Golden Quadrilateral expressway, is a rare gem in a backward area
that has come to be known as "Yadavland", but its airstrip and other
installations have cost the state exchequer over Rs 500 crore.

The
Samajwadi Party chief made a special budget allocation to develop Saifai
in all three stints as chief minister. In a drive through Etawah, Saifai
suddenly springs up before the eyes with its tall concrete buildings and
landscaped greens that would do any city proud. Surrounded by backward
Mainpuri, Ferozabad and Kannauj districts — all considered Mulayam clan
strongholds — the contrast is striking.

In an election where
Mayawati's rivals are crying hoarse about her "criminal waste" of
state money to erect statues of herself and her party mascot, Saifai could
be a reminder to voters of similar misuse by Mulayam when he was at the
helm. The town, which will vote on February 23 as will all of central
Uttar Pradesh, has more to show than just an airstrip.

It has two
stadiums — one astro turf and capable of hosting international hockey
matches. It has several colleges, one named after Amitabh Bachchan, and a
government hospital. The town has its own sub-power station and water
supply system. Bollywood stars, invited by Mulayam's former aide Amar
Singh, were often airdropped here for the annual Saifai festival.

Interestingly,
in the last five years Mayawati, too, did not disturb this Yadav oasis.
But in this do-or-die election match for Mulayam in central Uttar Pradesh,
people are desperately seeking something else, not airstrips and power
stations. They want "aman-chain" (peace) — which could be read as
freedom from "goonda raj" that became the hallmark of the Samajwadi
Party's years in power.

The fear of "goonda raj" has staged
a comeback with poll predictions in favour of Mulayam. "SP leaders have
started coming to our hotel and demanding undue favours and threatening us
if these are not met. Earlier, they used to hold a gun to our head if we
refused to meet their demands," said Sunil Kumar, a waiter in a hotel in
Etawah.

Mulayam seemed aware of the "goonda" tag his party
wears. The Samajwadi has started door-to-door campaigns to assure people
that crime will not make a comeback if Mulayam does. The party chief
himself stressed the point in almost every election speech. "Samajwadi
Party leaders engaging in any kind of anti-social activities will face
strong action. Nobody will be spared, not even my partymen," Mulayam
assured people in Auraiya, 50km from Etawah, yesterday.

The
Samajwadi has formed a four-member committee headed by Mulayam's brother
Ramgopal Yadav, an MP, to look into complaints of high-handedness by party
members. "All SP leaders have been directed to refrain from strong-arm
tactics. They have been asked to go door to door and assure everyone that
this time it will be a reformed SP government," said Mahendra Pal, a
party leader in Etawah.

Samajwadi leaders said now that the
command of the party had been passed on to Mulayam's son, Akhilesh, he
had already promised a government with a modern outlook. The assurance
notwithstanding, the fear of "goonda raj" could upset Mulayam's
aspirations. In the 2007 Assembly polls, the Samajwadi had swept the
region. However, it saw a series of setbacks in the subsequent
by-elections. Mulayam's daughter-in-law Dimple lost the Ferozabad Lok
Sabha seat to Samajwadi rebel Raj Babbar and the BSP won three other
Assembly seats.

Although Yadavs in the region showed maximum
support for Mulayam, other castes were reluctant. The Yadavs dominate this
region and people of other castes said they got "intoxicated by power"
whenever Mulayam became the chief minister. "They pass lewd remarks at
women, forcibly pick goods from shops and demand money," said Dhiraj
Singh, a shopkeeper.

The Congress has fielded a couple of rebel
Samajwadi leaders in the region who could cut into Mulayam's base.
Mulayam's relative Urmila Yadav is contesting on a Congress ticket from
the Karhal segment in Mainpuri. Rebel Ajay Yadav, now with the Congress,
has been pitted against Mulayam's brother and leader of Opposition in
the Assembly Shivpal Yadav. The Samajwadis have almost negligible presence
in western districts going to the polls in the sixth and seventh phase
that account for 80 seats. Mulayam has to win the maximum number of seats
in the next phase to emerge the frontrunner.




-The Telegraph, Calcutta





For INDIA News Follow us on Facebook, Twitter, Google+ and for news updates download our News App.
First Published:
21 Feb 2012 10:44 PM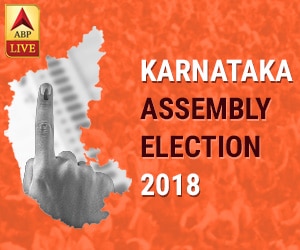 - - - - - - - - - Advertisement- - - - - - - - -