Lucknow: Samajwadi
Party Chief Mulayam Singh Yadav announced at a press conference on Monday
that SP's support to Congress will continue.
"We will
continue to support the UPA in Delhi to stop BJP from coming to power. We
are supporting Congress in Center, it is a coalition govt being run by
several parties," Mulayam said. But on the issue of joining the govt in
Delhi, Mulayam ruled out any such possibility. "Only two years are left.
There is no point joining the govt this late. We will not join the govt
now. Neither Congress has invited us nor have we requested them - there
are no such talks," Mulayam said.
He urged his party workers
not to resort to unruly behavior. "We have given strict order to our
workers not to resort to unruly ways anywhere," Mulayam said.
BJP backed motion on NCTC defeated in LS
Meanwhile, an Opposition back amendment against the proposed setting up of
the National Counter Terrorism Center was soundly defeated in Lok Sabha
today, highlighting that the ruling UPA still has solid numbers. Despite
her written opposition of the NCTC, Mamata Banerjee's Trinamool
abstained from voting as did the BSP while Samajwadi Party supported the
govt, making it a cake walk of 226 to 141.
Even as talks of serious difference within the ruling UPA coalition
partners did the rounds through out the weekend and the Prime Minister
forced to give concessions to Mamata and Karunanidhi in his reply to the
motion of thanks to the President's speech, the Congress-led govt seems
in no mood to endanger its stability as this point. In his speech, the
Prime Minister announced accepting the resignation of Dinesh Trivedi and
also said that according to DMK's demand, India will vote in favour of a
resolution slamming the Lankan govt for war crimes against the Tamils.
Today's
first amendment was backed by the BJP which sought to seek assurance from
the govt the NCTC will not be brought because it infringes that rights of
the states as guaranteed under the federal structure. It fell 226 to 141
with one member abstaining. A similar second motion by Left was defeated
227 to 146.
Samajwadi Party had also lined up an amendment but it
withdrew it and voted with the govt against the BJP.

Also read:
Non-Congress
states oppose NCTC
For INDIA News Follow us on Facebook, Twitter, Google+ and for news updates download our News App.
First Published:
19 Mar 2012 04:03 AM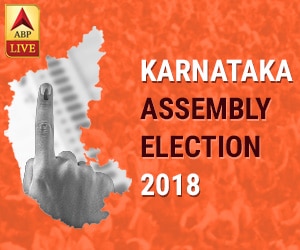 - - - - - - - - - Advertisement- - - - - - - - -