Ahmedabad (Gujarat) [India], October 28 (ANI): Union Minister Smriti Zubin Irani on Saturday hit out at Senior Congress leader P. Chidambaram for his J-K remark, saying the Congress was willing to sacrifice nationhood for political gain.
Irani's comment came after, Chidambaram earlier in the day, said when people of Jammu and Kashmir ask for 'azadi' they seek greater autonomy.
The Union minister termed the former finance minister's remark as "shocking and disgusting" and said that it reflect the mentality of the Congress party.
"Quite shocking and disgusting that Chidambaram speaks about breaking the unity of India into piece and supports those people who have actually murdered our security forces just so that they can play havoc in the state of Jammu and Kashmir," Irani told ANI.
"I am not surprised because Mr Chidambaram remark reflects the Congress party's mentality," she added.
She even launched a salvo at Congress Vice President Rahul Gandhi, saying that the former supported those who raised 'bharat tere tukde honge' slogans in the JNU.
"For them, to talk about 'azaadi' where Sardar Vallabhbhai Patel was born who gave his entire life and all his efforts so that India stood united under one constitution. What message is the Congress party giving? At the doorstep of political gain, they are willing to sacrifice nationhood," she said.
Irani said the Congress party is making such remark so that they can politically benefit from it in the poll-bound state of Gujarat.
"Given the upcoming elections, (it) is a sorry state of affairs displayed in the disposition of Congress leaders today," Irani said.
Chidamabaram, during an interactive session in Rajkot, had said that people of J-K seek greater autonomy when they ask for 'azadi'.
"The demand in Kashmir is to respect in letter and spirit the Article 370 and that means they want greater autonomy. My interactions in Jammu and Kashmir led me to the conclusion that when they ask for Azadi, overwhelming majority wants autonomy," Chidambaram had said.
The former finance minister had also said the Centre should find out the areas in the state where autonomy can be given.
"I think we should seriously examine the question (of autonomy to J-K) and consider on what areas we can give autonomy to Jammu and Kashmir. It's perfectly within the Constitution of India: Jammu and Kashmir will remain an integral part of India, but it will have larger powers as promised under Article 370," he added. (ANI)
This story has not been edited. It has been published as provided by ANI
For INDIA News Follow us on Facebook, Twitter, Google+ and for news updates download our News App.
First Published:
28 Oct 2017 09:25 PM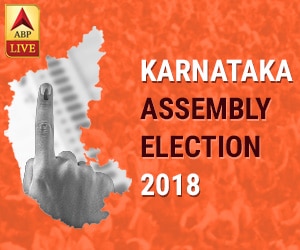 - - - - - - - - - Advertisement- - - - - - - - -