New Delhi: Yashwant Sinha backs support from BJP MP Shatrughan Sinha in his tug of war against Finance Minister Arun Jaitley, two days after he expressed his angst against the current economic state of the country. 
Shtrughan, who is a former Bollywood actor, took to his Twitter account on Friday and extended support the veteran leader; saying "He is a true statesman and had shown the government the mirror".
Calling him an elder brother, Sinha said that he should be "appreciated and applauded for coming out with this". The Bihar BJP MP also called him a "true statesman" and "a tried & tested man of wisdom".



Mr. Yashwant Sinha is a true statesman & a tried & tested man of wisdom, who has proven himself as one of the best & most successful....1>2


— Shatrughan Sinha (@ShatruganSinha) September 28, 2017
In a series of tweets he also said that "I'm of the firm opinion that everything that has been written by Mr Sinha is entirely in the party's and national interest," he tweeted.
"He has shown the mirror on the economic condition of India and has hit the nail right on the head," he said.
"Sadly, I'm yet to hear even one point by point rebuttal. Hope, wish and pray that all those people who matter in our party ponder over what has been said by Yashwant Sinha and remedial action is taken soon. Sooner the better. Long live BJP/NDA," he posted on the micro-blogging website twitter.
Shatrughan Sinha is known for his blunt remarks that sometimes against the part line.
The opening line of Yashwant's column says "I shall be failing in my national duty if I did not speak up even now against the mess the finance minister has made of the economy."
Whatever may be the reason, this opinion piece has definitely started a war of words between the former Finance Minister Yashwant Sinha and the current Finance Minister Arun Jaitely.
BJP have already rejected the Yashwant's criticism. Yashwant's son Jayant Sinha had also rebuked his father's claims and said that "Several articles have been written recently on the challenges facing the Indian economy. Unfortunately, these articles draw sweeping conclusions from a narrow set of facts, and quite simply miss the fundamental structural reforms that are transforming the economy."
For INDIA News Follow us on Facebook, Twitter, Google+ and for news updates download our News App.
First Published:
29 Sep 2017 10:51 AM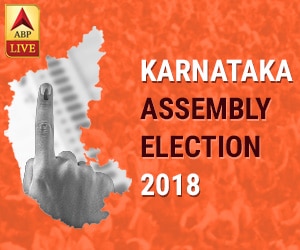 - - - - - - - - - Advertisement- - - - - - - - -