NE DELHI: Bihar chief minister Nitish Kumar on Tuesday found himself embroiled in a controversy after his photo with Rakesh Singh, an acused in Arrah spurious liquor case, went viral on social media.
Taking a swipe at Nitish, RJD leader Tejashwi Yadav took to Twitter and said that chief minister's stand on liquor ban is hypocritical.
Tejashwi alleged that leaders of the ruling JDU are involved in the illicit trade of liquor to fund the party.



नीतीश जी का शराबबंदी ढोंग है।जदयू के पदाधिकारी ही ज़हरीली शराब का धंधा कर पार्टी फ़ंडिंग करते है। फिर CM "छवि कुमार" उन्हें सेल्फ़ी से नवाजते है। pic.twitter.com/GZ7Iy9NvzJ


— Tejashwi Yadav (@yadavtejashwi) October 31, 2017

ज़हरीली शराब कांड के मुख्य आरोपी को सम्मान सहित नीतीश जी ने CM आवास पर बुलाकर सम्मानित किया। आरोपी जदयू का प्रखंड अध्यक्ष भी है। ठोंको ताली शराबबंदी के नाम पर pic.twitter.com/40KEwlMLwB

— Tejashwi Yadav (@yadavtejashwi) October 31, 2017

Rakesh Singh, block president of the ruling JDU in Bhojpur district, is accused in the December 2012 spurious liquor tragedy case in Arrah in which 29 people lost their lives. After his photos with chief minister surfaced in the media, JDU has removed Singh from the party.
Last week, Nitish had invited a family at his residence that had turned down an offer of dowry and returned Rs 4,00,000 to the bride's family. Rakesh had also attended that event and clicked selfies with chief minister.
A complete ban on sale and consumption of liquor was imposed in the state in April, 2016.
After Nitish came out the Grand Alliance with the RJD and the Congress and formed a new government with the support of the BJP, RJD was continuously attacking the JDU chief over number of issues.
Training his guns on Nitish, Tejashwi had said recently said that the ban on sale and consumption of alcohol in the state was "only on paper".
He had said it appears that Kumar had announced prohibition only because of the "prime ministerial ambitions that he nursed at that time". "He needed an issue on the basis of which he could market himself outside Bihar."
(With inputs from agencies)
For INDIA News Follow us on Facebook, Twitter, Google+ and for news updates download our News App.
First Published:
31 Oct 2017 05:41 PM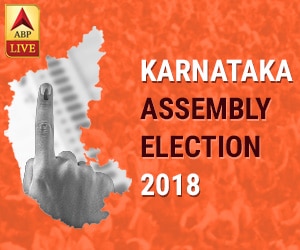 - - - - - - - - - Advertisement- - - - - - - - -