NAGPUR: The Rashtriya Swayamsevak Sangh's presence has grown by more than 30 per cent since Narendra Modi became Prime Minister, successive annual reports of the organisation show.
The Sangh's "activities are now being held in 95 per cent of the geographical mass of India", the organisation's joint general secretary, Krishna Gopal, told reporters at the Akhil Bharatiya Pratinidhi Sabha meeting at the Sangh's headquarters in Nagpur.
"We have a presence across the country, except for a few pockets in Nagaland, Mizoram and the Kashmir valley." According to the Sangh's latest annual report, it now holds a record 58,976 shakhas or daily gatherings at neighbourhood parks in 37,190 locations in the country. In March 2014, two months before the Modi government came to power, it had 44,982 at 29,624 locations.
By March 2015, the figure had leapt to 51,332 shakhas at 33,223 locations. In March 2016, it was 56,859 at 36,867 locations and last March, 57,165 at 36,729 locations.
The daily shakha is regarded as the core of the Sangh and a marker of its geographical spread. During UPA rule, the annual report of 2010 had admitted a decline of 4,000 shakhas from the 2009 figure. Such shrinkage had been seen previously too.
It's widely believed that the BJP's electoral entry into areas where it previously had little presence is preceded by silent spadework by the Sangh in these places.
For instance, the Sangh's years of activities in the northeastern states have translated into recent electoral success for its progeny. The Sangh's annual report cites how it had organised a massive gathering of Hindus in Tripura last year after sustained work in the state's remote corners.
It adds that a record 1.25 lakh urban Indians, including professionals in India and abroad, had expressed an interest in joining the Sangh in the current financial year.
"We had never before seen such interest in the Sangh (from the urban middle class)," an official said.
The Pratinidhi Sabha is the Sangh's highest decision-making body. On Saturday, the second day of the three-day meeting, incumbent general secretary Suresh "Bhaiyyaji" Joshi was re-elected for another three years. The general secretary is the second-most powerful Sangh official after the sarsanghachalak.
There had been speculation that joint general secretary Dattatreya Hosabale, seen as close to Modi, could be elected general secretary to effect a generational shift. But Joshi seems to have been rewarded for the Sangh's growth under his stewardship.
-The Telegraph Calcutta
For INDIA News Follow us on Facebook, Twitter, Google+ and for news updates download our News App.
First Published:
11 Mar 2018 09:54 AM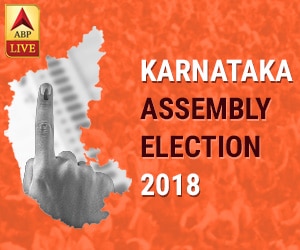 - - - - - - - - - Advertisement- - - - - - - - -