PATNA: The rift between Lalu Prasad Yadav's RJD and Nitish Kumar's JDU, two major players in Bihar's Grand Alliance with Congress being the third, has worsened on Saturday. The JDU asked Lalu to "see the writings on the walls" as it ramped up pressure on his son Tejashwi Yadav to resign as Deputy Chief Minister after CBI filed an FIR against him.
Lalau must see the writings on the walls:
Bihar has been in the grip of a political crisis over the demand for the resignation of Tejashwi Yadav after the CBI registered a case against him in a benami property case and also raided his premises last week.
State JDU chief spokesman Sanjay Singh said his party's stand is very clear that it will not compromise on corruption.
He said Lalu must see the writings on the walls clearly.
"It has happened in the past that leaders against whom FIRs were lodge by the agencies have tendered their resignation from the cabinet. So, Lalu ji must see the writings on the walls clearly," he said.
"Nitish Kumar's stand on corruption is well known. He will never compromise on it as known for his politics of principles and zero-tolerance to corruption," he added.
RJD should not display arrogance:
He said the RJD should provide facts and not "display arrogance" of having 80 MLAs in the 243-member Bihar Assembly.
"The RJD, which is showing arrogance of 80 MLAs, should not forget that it was reduced to 22 MLAs in the 2010 state polls and in the election in 2015, their number swelled due to the credible face of Nitish Kumar as the head of the coalition," he told PTI.
ALSO READ: Lalu loses temper when queried on son Tejashwi's resignation
The JD(U) has 71 MLAs and the other alliance partner Congress 27 while the BJP, which is the main opposition in the House, has 53 MLAs.
Tejashwi skipped Nitish's function:
Earlier in the day,
Tejashwi Yadav skipped an official function
with Chief Minister Nitish Kumar in Patna.
The name plaque of RJD leader Tejashwi Yadav was first covered with a piece of cloth and soon removed from the dais.
According to officials, Tejashwi Yadav's name plaque was earlier arranged along with that of Nitish Kumar on the table at an official function of the 'Vishwa Yuva Kaushal Divas' at Gayan Bhawan in Patna. But it was first covered with cloth and then hurriedly removed before the programme officially began.
Those upon whom charges were levelled should explain sources of their assets:
JD(U) spokesman Neeraj Kumar, in an apparent reference to Lalu Prasad and Tejashwi, said those against whom accusations have been levelled should explain the source of their assets "to silence the opposition".
ALSO READ: Lalu and Nitish are not even talking to each other
His colleague Sunil Singh echoed similar views and made it clear that the party would in no case compromise with the "clean image" of Nitish Kumar, saying the JD)U) president was known for his "politics of principles and zero-tolerance to corruption".
Tejashwi made up his mind to resign?
There were reports that Tejashwi had made up his mind to tender resignation and the decision to this effect could be announced after the
return of Lalu Prasad
on Sunday from Ranchi, where he had gone for appearances in courts in fodder scam-related cases.
However, Tejashwi, in a tweet, ridiculed these reports.
"Some media in the name of 'utpati (destructive) sources' is running one-point programme of the BJP...I feel like laughing at it loudly (sic)," he said.
(With inputs from agencies)
For INDIA News Follow us on Facebook, Twitter, Google+ and for news updates download our News App.
First Published:
15 Jul 2017 05:14 PM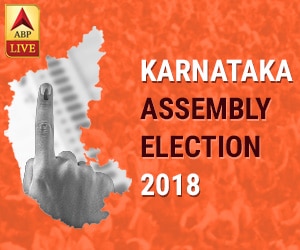 - - - - - - - - - Advertisement- - - - - - - - -