New Delhi: The supremo of Samajwadi Party, Mulayam Singh Yadav on Wednesday blamed Ramgopal Yadav for crises in the party.
Ramgopal is causing rift in Samajwadi Party, Mulayam said while praising Shivpal Yadav, who is at loggerheads with Akhilesh Yadav.
Amidst the ongoing tussle in the party, Mulayam in his address to party workers at the SP headquarters here before leaving for New Delhi once again trained his guns at cousin Ramgopal accusing him of conspiring to break the party and threw his weight behind brother Shivpal Yadav, who is at loggerheads with the UP Chief Minister.
Advises Akhilesh to keep away from party dispute
Asserting that he would not allow the SP to be split, party patriarch Mulayam Singh Yadav today
turned emotional, saying he has given whatever he had and
advised his son Akhilesh Yadav to keep away from the dispute.
I know who is forming Akhil Bhartiya Samajwadi Party (ABSP) & desiring motorcycle symbol: Netaji
"I know who met the president of another party thrice. He wants to save his son and daughter-in-law. He should have approached me. I would have saved them.
"I asked them (rival camp) not to dispute. I want unity in the party. I am neither making new party not changing our symbol," he said.
"I know who is forming Akhil Bhartiya Samajwadi Party (ABSP) and desiring motorcycle symbol," he said.
Won't form new party, nor change symbol: Mulayam
Samajwadi Party patriarch Mulayam Singh Yadav on Wednesday said he will not form a different party nor change the party's election symbol 'cycle'.
"I had gone to Delhi to save the party from breaking," Mulayam Singh told party workers at his residence here. "What else do I have apart from you people.
"I can understand your concern over the party as it is the result of a lot of hard work," he said.
Mulayam Singh also said he won't be forming any new party.
"We are not going to set up any other party nor are we changing our symbol 'cycle'."
He said the party's other faction led by his son and Uttar Pradesh Chief Minister Akhilesh Yadav had sought a new name, Akhil Bharatiya Samajwadi Party, and a new election symbol, 'motorcycle'.
"Will you people accept that?" he asked his supporters.
Without taking the name of Ram Gopal Yadav, he blamed him for the rift in the Samajwadi Party.
"A few people want to break the party. They went ahead and met the leaders of the opposition parties. And I have every information of that.
"I won't allow the party to break," he added.
For INDIA News Follow us on Facebook, Twitter, Google+ and for news updates download our News App.
First Published:
11 Jan 2017 03:48 PM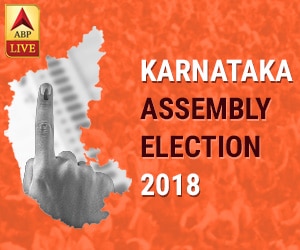 - - - - - - - - - Advertisement- - - - - - - - -