New Delhi:
A new notification by Election Commission (EC) now provides MLAs the 'None of the Above' option in the elections to the Upper House on 8th August. However, the notification rocked the Rajya Sabha and there were protests by the opposition on Tuesday. The Supreme Court order had said that NOTA button should be installed on electronic voting machines.
Noticeably, the protests came at a time when the battle for Rajya Sabha seats from Gujarat is near. The poll will witness personalities like Amit Shah, Smriti Irani, and Ahmed Patel.
Meanwhile, the decision of providing NOTA arose criticism from the opposition. Deputy leader of the Congress, Anand Sharma, said that the move was made without amending the Constitution.
He questioned,"It vitiates the election… Constitution has not been amended. Representation of People Act has not been amended. NOTA has been introduced… unless Constitution is amended, how this can be done".
The opposition kept on questioning the matter where as Chairman Hamid Ansari suggested that the matter can be taken up to EC.
However, while commenting on the move of EC Finance Minister Hamid Ansari said that the judgment came even before this government came to power.
"The Election Commission pursuant to that judgment had issued some notification under Article 324. Article 324 covers all election in this country and therefore that's a circular which they issued, not now, but earlier".
On the other hand, an EC official reported that the provision of providing NOTA option in Rajya Sabha polls came earlier in 2014 but the circular has been issued now.
For INDIA News Follow us on Facebook, Twitter, Google+ and for news updates download our News App.
First Published:
01 Aug 2017 04:43 PM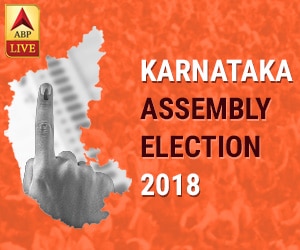 - - - - - - - - - Advertisement- - - - - - - - -