New Delhi:
Warren Buffett, famed American value investor and the planet's
third-richest man, is in talks with the Indian Railways for possible
investment in the world's largest railroad network. Unlike Mamata
Banerjee, who goes into a deep sulk when she can't persuade the Centre
to give her debt-ridden government sorely needed cash, her acolyte,
railway minister

Dinesh Trivedi, appears to have cobbled a
strategy to work his way round tight-fisted, austerity-minded money
managers at the Centre while trying to find ways to raise money for his
annual budget that he will present next month. Trivedi is trying to kindle
Buffett's interest in railway bonds that he plans to float to raise
desperately needed money to repair India's sclerotic railway network.

"Yes,
we are in touch with Warren Buffett," Trivedi said at a luncheon meeting
with The Telegraph, confirming rumours that have been swirling for
a while. But it isn't going to be easy to tickle Buffett's interest in
India's cash-strapped railways, and Trivedi and his shoguns in the
ministry are keenly aware of this.

Top ministry officials said
the Indian Railways planned to rachet up profits to over Rs 40,000 crore a
year, or about Rs 202,000 crore in five years. It will also need to float
bonds to raise at least a substantial portion of the Rs 101,000 crore that
it needs over the next five years to set its crumbling house in order.
Enter Buffett, whose net worth was estimated by Forbes magazine at $39
billion last November.

Someone in the Indian Railways discovered
that Buffett was extremely fond of railways. Two years ago, he had
acquired the Burlington Northern Santa Fe Corp (BNSF) for $34 billion. The
BNSF is the largest railroad in the US and accounts for 37 per cent of
America's inter-city freight.

"It is no exaggeration to
characterise railroads as the circulatory system of our economy. Your
railroad (BNSF) is the largest artery," Buffett wrote last week in his
annual letter to the shareholders of Berkshire Hathaway Inc, his
investment vehicle that built his fortune by picking up stakes in storied
giants like IBM and Coca-Cola at rock bottom prices decades ago.

Buffett
had slowly and quietly been building his stock in the BNSF since 2006,
amassing 22.6 per cent of the publicly traded railway firm, until he
finally bought up the remaining 77 per cent in an all-stock deal in
February 2010. In all, Buffett is believed to have invested some $44
billion in railways. The Oracle of Omaha underlined his interest in India
by making his first-ever trip to Bangalore and Delhi in March last year to
sniff out value investment opportunities that the country has to offer.

Delhi-born
Ajit Jain, 61, a key lieutenant who runs Berkshire's reinsurance
business and is regarded as a frontrunner to succeed the 81-year-old
Buffett when he steps down, had persuaded him to come to India. Analysts
say Buffett follows a strategy of what he himself has described as looking
for "economic castles protected by unbreakable 'moats'".

Railway
officials here say their "economic moats" are the thousands of crores
of rupees it costs to build the network and the fact that the exclusive
right of way they enjoy is impossible to obtain today. India could float
dollar and yen bonds with coupon rates that are higher than the interest
rates in developed countries, which are currently as low as less than one
per cent in Japan, two per cent in the US and three per cent in France. It
will still enable the railways to tap into a very cheap lode of cash.

When
the Indian Railways was built in the 19th and early 20th century, much of
it was funded out of pound sterling-denominated bonds floated in Britain.
In the 21st century, India is likely to turn to investors in the US, Japan
and its large diaspora of non-resident Indians to fund its railroad
expansion.

Fuel surcharge

The railway minister
realises he must first spruce up his account books before he can get
investors like Buffett to nibble at his railway bonds. As a first step, he
is flirting with the idea of introducing a fuel surcharge on passenger
tickets, whose prices will remain steady, and on freight.

To be
dubbed a fuel adjustment component, the surcharge on passenger fares and
freight will go up or down depending on the price of diesel. However, in
line with the Trinamul Congress's pro-common man policy, railway fares
will not change. The railways also plan to raise freight rates, especially
for coal, which accounts for 45 per cent of all freight carried by trains.

While
refusing to outline his fare strategy because of the need to maintain
secrecy over the budget specifics, Trivedi said: "The operating ratio
(the investment that the railways make to earn a rupee) has to come
down… otherwise the railways will no longer be viable." To do that,
the railways' earnings and profits have to go up. The operating ratio of
the railways has deteriorated from 75.9 per cent in 2007-08 to 94.6 per
cent in 2010-11. In the current fiscal, it has been pegged at 91.1 per
cent. Experts believe the railways need to raise fares and freight rates
and develop commercial space to earn more.

"It's vital that
we instil financial confidence in the railways; otherwise, nobody —
neither the owner, the Government of India, nor lenders or potential
investors — will step forward to help," Trivedi said.




-The Telegraph, Calcutta





For INDIA News Follow us on Facebook, Twitter, Google+ and for news updates download our News App.
First Published:
29 Feb 2012 01:39 AM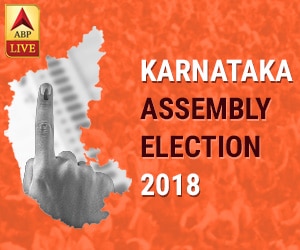 - - - - - - - - - Advertisement- - - - - - - - -