New Delhi:
Now that the rollback in rail fare hike has taken place, the Indian
Railways is likely to go back to the "Intensive Care Unit", as stated
earlier by former minister Dinesh Trivedi.
The new Union Railway Minister Mukul Roy announces rollback of train
passenger fare hike in sleeper, sub-urban, AC chair car and AC 3-tier.
He, however, kept untouched the increase of 15 paise per km and
30 paise per km respectively in passenger fares in AC 2-tier and AC-I
announced by his predecessor Dinesh Trivedi in the Railway Budget  last
week.
Roy stated that the fare hike would have caused a huge
impact on the common man's pocket and he did not wish to overburden the
masses.
However, Trivedi earlier justified the hike in the passenger fares by
saying that revenue was needed to upgrade the safety of the Railways and
that the decision to hike was imperative.
But Roy believed that the Railway needs to improvise on the standards of
cleanliness and hygiene, which was more important than safety at the
moment.
The Railway Minister also pointed out that the AC 3-tier
and chair car has been a regular medium of travel for the middle class now
and this was a big reason to rollback the hike at that level.
"The proposal to increase hike will impact the aam aadmi (common man). I
intend to give relief by not increasing fare in any of these classes -
sleeper, sub-urban, AC chair car and AC 3-tier," he announced in the Lok
Sabha while replying to the Railway Budget.
He also aimed at improving the standard and quality of the catering
services operating in the railways.
Roy said that the government intends to launch aggressive drive to mop up
resources for railways.
The Railway Minister has put on hold proposal for expansion of Railway
Board.
"Important to run railway economically and safely. Unmanned level crossing
will be removed and we are vigorously working towards that goal. There
will be a recruitment of 1 lakh people in 2012-13. All vacancies in safety
areas will be filled up very soon," said Roy.
Railways has been losing thousands of crores every year in subsidizing
passenger fare which has not been touched since 2002-03.
Dinesh Trivedi was Railways Minister for eight months but had to go after
angering his party supremo Mamata Banerjee by raising the fare in the rail
budget. Mamata had asked PM Manmohan Singh to replace Trivedi by her
trusted aide Mukul Roy. Trivedi resigned on Sunday and Roy was sworn in as
Railway Minister on Tuesday.
What was the earlier hike:
Platform tickets raised from Rs 3 to Rs
5. In his first Railway Budget, Dinesh Trivedi announced increase in
passenger fares by 2 paise per km for suburban and ordinary Second Class,
3 paise per km for Mail/Express Second Class and 5 per paise per km for
Sleeper Class, 10 paise per km for AC Chair Car, AC-3 Tier and First
Class. AC-2 Tier will cost more by 15 paise per km while AC-1 will be
dearer by 30 paise per km.
Trivedi had said these were aimed at
rationalising the fares to cause "minimal impact" on the common man and
"to keep the burden within tolerance limits in general".
Also read:
Railway
Budget was a lesson in coalition politics: PM
For INDIA News Follow us on Facebook, Twitter, Google+ and for news updates download our News App.
First Published:
22 Mar 2012 01:32 AM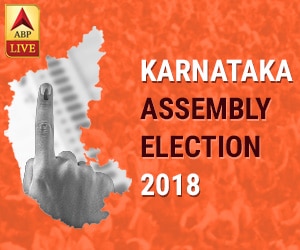 - - - - - - - - - Advertisement- - - - - - - - -