New Delhi:
The Bharatiya Janata Paty on Monday dubbed as "technological illiteracy" Congress President Rahul Gandhi's accusations that Prime Minister Narendra Modi was misusing his position to build a personal database "with data on millions of Indians via the NaMo App and said commonly asked permission on apps does not amount to snooping.
"This is a classic case of technological illiteracy of Rahul Gandhi. Technologically he is very backward. Analytics is not equivalent to spying or snoopoing. Those technologically ignorant are trying to describe it as snooping and spying," BJP spokesperson Sambit Patra said at a press conference.
Patra said that rattled by the Cambridge Analyitca expose, the Congress is trying everything to divert attention and to stop Prime Minister from communicating with others.
"The Congress does not want any kind of communication of the Prime Minister with people, volunteers and students. When he shares his thoughts on monthly radio programme 'Mann Ki Baat', the Congress leaders complain about it to Election Commission. Their's one point agenda is to stop the Prime Minister from communicating with others because the Congress is scared of it," he said.
Earlier on the day, Gandhi accused Modi of misusing his position to build personal database "with data on millions of Indians via the NaMo App promoted by the government" and termed him "Big Boss who likes to spy".
In a hard-hitting attack, he also alleged that NaMo App secretly records audio, video, contacts and even tracks location via GPS.
Reacting to it, Patra accused Gandhi of spreading lies. "He is so rattled by the Cambridge Analytica expose that he daily tries to divert attention from it," he said.
Refuting Gandhi's allegations of spying through App data, he said that Narendra Modi App provides a platform for millions of his fans and party cadre to connect directly with the Prime Minister.
"It is a 'one of its kind' App which enables unprecedented engagement and interactivity with the Prime Minister," he said adding that the Congress chief needs to brush up his knowledge.
He claimed that it would be no wonder if Rahul Gandhi will tweet tomorrow that NaMo App is connected to EVM machines and EVM tampering happens through it.
Patra also accused Karnataka Chief Minister Siddaramaiah of using government money to run the 'Siddaramaiah App'.
"Is it right to use public money for personal political branding? This is not only data theft but also robbery of public money," he said.
For INDIA News Follow us on Facebook, Twitter, Google+ and for news updates download our News App.
First Published:
26 Mar 2018 07:37 PM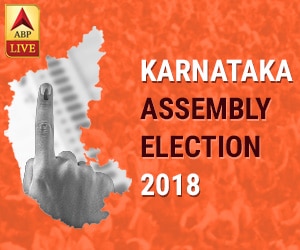 - - - - - - - - - Advertisement- - - - - - - - -