New Delhi: Bihar governor Ram Nath Kovind, a Dalit leader, is the National Democratic Alliance's candidate for President. It was decided in BJP's Parliamentary Board meeting on Monday. 
10 things to know about  Dalit leader Ram Nath Kovind. 


Ram Nath Kovind was born on 1 October 1945 in a village in UP's Kanpur.


Kovind is a politician from the Bharatiya Janata Party-BJP.


He never landed himelf into any controversy and has a clean image


He was elected to Rajya Sabha from state of Uttar Pradesh during the two terms of 1994-2000 and 2000-2006.


He had cleared the civil services exam and got allied service but did not take it up.


He pursued law.


Kovind is an advocate practices in Delhi.


He is a former President of the BJP Dalit Morcha (1998-2002) and President of the All-India Koli Samaj.


He also served as national spokesperson of the party.


On 8 August 2015 the President of India appointed him the Governor of Bihar.


COMPLETE PROFILE IN DETAIL OF RAM NATH KOVIND
Ram Nath Kovind is married to Smt. Savita Kovind on 30th May, 1974. He has a son Shri Prashant Kumar who is married and a daughter Miss Swati.
The Present address of Shri Ram Nath Kovind, is Raj Bhavan, Patna, Pin-800022, Bihar.
The Educational qualification of Shri Kovind is B.Com, L.L.B. from Kanpur University (Uttar Pradesh).
Career as an Advocate - Ram Nath Kovind, was Central Government Advocate in Delhi High Court from 1977 to 1979 and Central Government Standing Counsel in Supreme Court from 1980 to 1993. He became Advocate-on-Record of the Supreme Court of India in 1978. Had practiced in Delhi High Court and Supreme Court for about 16 years till 1993.
WATCH:
Mohammed Shami confronts Pakistani fan who abused Indian players in the stadium
He was enrolled as an Advocate in 1971 with the Bar Council of Delhi.
Career as a Parliamentarian - Ram Nath Kovind was elected and became as Rajya Sabha MP in April 1994 from Uttar Pradesh and served for two consecutive terms for 12 years till March, 2006. Shri Kovind served as Member on following important Parliamentary Committees:-


Parliamentary Committee on Welfare of Scheduled Castes/Tribes.


Parliamentary Committee on Home Affairs.


Parliamentary Committee on Petroleum and Natural Gas.


Parliamentary Committee on Social Justice and Empowerment.


Parliamentary Committee on Law and Justice.


Chairman of Rajya Sabha House Committee.


Position Held -
           Ram Nath Kovind, served as Member of Board of Management of Dr. B.R Ambedkar University, Lucknow. He also served as Member of Board of Governors of Indian Institute of Management, Kolkata. Shri Kovind represented India in United Nations (New York) and addressed United Nations General Assembly in October, 2002.
Ram Nath Kovind, visited Thailand. Nepal, Pakistan, Singapore, Germany, Switzerland, France, United Kingdom and USA on Study Tour as Member of Parliament.
Kovind, had been a crusader for the Rights and Cause of Weaker Sections of the Society specially Scheduled Castes/Scheduled Tribes/ OBC/Minority/Land Women from his student days.
In the year 1997 some Government Orders were issued by the Central Government which adversely affected the interests of employees of the Scheduled Castes/Tribes. Shri Ram Nath Kovind joined the movement of SC/ST employees against the Central Government and consequently succeeded in getting those Government Orders null and void by the passage of three Amendments in the Constitution of India during the first NDA regime.
Kovind has been a pioneer in spreading education. During his parliamentary tenure of 12 years, he emphasized on the development of basic infrastructure for education in rural areas by helping in construction of school buildings in Uttar Pradesh and Uttrakhand under M.P. L.A.D. Scheme.
During his Advocacy tenure, he took a leading role in providing free legal aid to the weaker sections of society, specially SC/ST women, needy and the poor under the aegis of "Free Legal Aid Society" in Delhi.
For INDIA News Follow us on Facebook, Twitter, Google+ and for news updates download our News App.
First Published:
19 Jun 2017 02:26 PM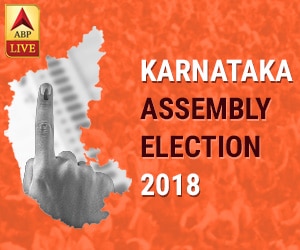 - - - - - - - - - Advertisement- - - - - - - - -