New Delhi: With the MPs and MLAs set top elect a new President of India on Monday morning, the electoral body has set across new rules for the voters. In an order issued by Election Commission, MPs and MLAs have been barred from carrying their personal pens inside the voting chamber and will have to mark their ballot with a specially-designed marker only.
Following the ink controversy in the Rajya Sabha polls in Haryana last year, the Election Commission has decided to use special pens for the electors to mark their votes in the presidential and vice presidential polls.
While 233 are elected members of the Rajya Sabha, 543 are from the Lok Sabha.
A total of 32 polling stations - one in Parliament House and one each in the state legislative assemblies, have been set up.
33 observers have been appointed by the EC to oversee the conduct of election. While two observers will be present in the Parliament House, one each will be deployed in the respective state assemblies.
NDA nominee Ram Nath Kovind is pitted against opposition candidate Meira Kumar in tomorrow's prestigious poll.
Requirements for being nominated as a President:
• The candidate must be Indian citizen
• His age must be over 35 years
• Must be worthy of becoming Lok Sabha member
• Must not hold any office of profit
• Can fill nomination with Election Commission only after support from around 50 parliamentarians
Who elects a President?
Country's 776 parliamentarians and states' 4120 MLAs participate in presidential election, which makes for 4,896 voters
How are votes casted?
• The votes are not based on number of votes but on value of votes.
• For counting the vote value of MLAs, any state's population is divided by its MLAs
• Then the received value is divided by 1000, to measure the vote value of 1 MLA
• Then the state and MLA population is multiplied by the value of 1 MLA's vote
• Likewise, the value of every state is calculated
One important thing to know:
The counting of the state population is based on 1971 census, and this census shall be applicable till 2026 presidential elections
How to find weightage of parliamentarians' votes:
• Total parliamentarians are 776
• Dividing the number of MPs with total MLA vote value gives us vote weightage of one MLA which is 708
• Now multiplying one MP's vote weightage with total number of MPs gives us weightage of MPs' vote value
• Total MP vote weightage is 5,49,408
• Now we can find the total votes by adding the total value of MPs and MLAs which is 10 lakh, 98 thousand, 903
• To win elections, at least 5 lakh, 48 thousand, 442 votes are required
• MPsare given green and MLAs are given pink ballot paper, where they are supposed to write their favourable order of all the candidates
For INDIA News Follow us on Facebook, Twitter, Google+ and for news updates download our News App.
First Published:
17 Jul 2017 07:42 AM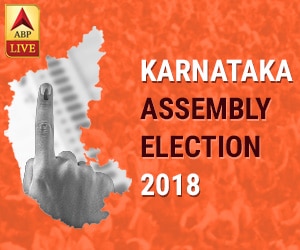 - - - - - - - - - Advertisement- - - - - - - - -