New Delhi: On Monday, Presidential Election began and counting for the same will be done on 20 July (Thursday), five days before the incumbent President Pranab Mukherjee's term expires. 
Ram Nath Kovind was announced as the Bharatiya Janata Party (BJP)-led NDA's candidate for the post of President. Kovind is a leader and a politician from the BJP and filed his nomination for the election on 23 June 2017.
Meira Kumar (the former Speaker of Lok Sabha) was announced as the UPA's candidate for the post of President, after a meeting held on the 22 June 2017.
The incumbent is eligible for re-election, as no term limits exist in India. 
Here is how President of India gets selected
The president is elected by an electoral college. It consists of the elected members of both houses of parliament, the elected members of the Legislative Assemblies of the 29 states and the elected members of the legislative assemblies of the Union Territories of Delhi and Puducherry.
The electoral college, as of 2017, comprises of 776 MPs and 4120 MLAs.
Total strength of Electoral college
The total strength of Electoral college is 10,98,882 votes and halfway mark is 5,49,442 votes.
Interestingly, after state assembly elections and by-polls of 2017, NDA, reportedly, is short of nearly 20,000 votes.
The nomination, however, of a candidate for election to the office of the President of India must be subscribed by at least 50 electors as proposers and 50 electors as seconders.
The election for the President of India is held in accordance with the system of proportional representation by means of the Single transferable vote method.
The voting takes place by secret ballot.
The manner of election of President of India is provided by Article 55 of the Constitution.
About outgoing President Pranab Mukherjee:
Pranab Mukherjee is the 13th President of India. He has been in office since 25 July 2012.
In a political career spanning six decades, Mukherjee was a senior leader of the Congress. He occupied several ministerial portfolios in the Government of India and prior to his election as President, he was Union Finance Minister from 2009 to 2012.
He was also the Congress party's top troubleshooter.
For INDIA News Follow us on Facebook, Twitter, Google+ and for news updates download our News App.
First Published:
17 Jul 2017 10:21 AM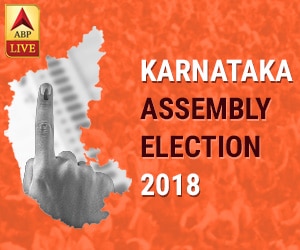 - - - - - - - - - Advertisement- - - - - - - - -