New Delhi: Prime Minister Narendra Modi on Thursday expressed satisfaction over the order of the International Court of Justice (ICJ) that stayed the execution of Indian national Kulbhushan Jadhav in Pakistan.
According to official sources of PTI, he spoke to External Affairs Minister Sushma Swaraj to thank her and appreciated the efforts of advocate Harish Salve who represented India in the case.
Modi's response came after the U.N. court ruled unanimously that Pakistan shouldn't carry out the death penalty on Kulbhushan Jadhav pending the outcome of a case filed by India alleging that Pakistan breached Jadhav's right to consular assistance following his arrest last year. Jadhav was convicted in Pakistan and sentenced to death on April 10.
"Pakistan shall take all measures at its disposal to ensure that Mr. Jadhav is not executed," court President Ronny Abraham said at a hearing in the ornate, wood-paneled Great Hall of Justice in The Hague.
India's external affairs minister, Sushma Swaraj, tweeted that the "ICJ order has come as a huge relief to the family of Kulbhushan Jadhav and people of India."
Asian neighbors Pakistan and India have a history of bitter relations, and Jadhav's death sentence has further strained ties.
Pakistan sought to play down the significance of the order.
"It's a very basic thing which the court has done, given its ruling on a provisional measure which is basically a procedural process and I think that is about it," said Pakistan's ambassador to the Netherlands, Moazzam Ahmad Khan. "The court ... has said nothing on the merits or the maintainability of the case."
At hearings on Monday, India called Jadhav's trial a "serious miscarriage of justice" because he wasn't allowed to see Indian diplomats or choose his own defense lawyer. Indian lawyers argued that those restrictions amounted to a breach of the 1963 Vienna Convention on Consular Relations.
Pakistan argued that Jadhav's rights weren't breached and that the court didn't need to issue an urgent order to stay his execution because it wasn't imminent. A lawyer for Pakistan added that a bilateral agreement allows either country to decide on consular access in cases involving "political or security" issues.
Pakistani representative Mohammad Faisal on Monday showed judges a copy of an Indian passport he said Jadhav was carrying at the time of his detention, which bore the name Hussein Mubarak Patel, calling it an "obvious indication of covert and illegal activity." He said Jadhav "has confessed to having been sent by India to wage terror on the innocent civilians and infrastructure of Pakistan."
The case will take months or years to settle at the United Nations' highest judicial organ, so judges issued Thursday's order to ensure that Jadhav isn't executed before the case ends.
"I assure the nation that under the leadership of Prime Minister (Narendra) Modi we will leave no stone unturned" to save Jadhav, Swaraj tweeted.
Rulings by the court are final and binding on the countries involved.
(With backgrounder information from AP)
For INDIA News Follow us on Facebook, Twitter, Google+ and for news updates download our News App.
First Published:
18 May 2017 05:33 PM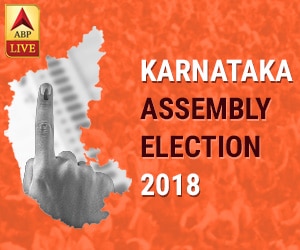 - - - - - - - - - Advertisement- - - - - - - - -