New Delhi:  Mocking the Congress over the upcoming election of its president, Prime Minister Narendra Modi today alleged the party had a history of rigging organisational polls.
While addressing a rally in Gujarat's Surendranagar district, referring to Congressman Shehzad Poonawalla by his first name, Modi said he had raised questions over the process of elections and had alleged it was being rigged.
"They keep on muttering words like tolerance, tolerance, tolerance... But the party has brought out a diktat to silence
this youth. The party has gagged him from all WhatsApp groups; he has been collectively boycotted by that party," the prime
minister claimed.
"We have a Gujarati saying which means that a bucket can get filled only if there is water in the well. If you do not have democracy in your home (party) how can you practise it in the country," Modi said.
The outcome of the election to the top post in the Congress was a foregone conclusion, he said. "What is the result everybody knows," he said, prompting the crowd to reply that the post would go to (Congress vice-president) Rahul Gandhi. Gandhi is likely to be elected Congress president in the ongoing organisational polls.
Modi went on to claim that this was a practice in the Congress party."Sardar Patel got more votes than Jawharlal Nehru when the Congress party had (then) met to decide who would be the prime minster of the country. But that election was rigged and Nehru won," he alleged. This is what happened with Morarji Desai, too, Modi said. "They have a history of rigging elections," he charged.
In a press conference, taking on Congress' over its president's election, Shehzad Poonawalla said, that Rahul should not fake nominations, he should rather directly wear the crown. He also expressed his thankfulness towards PM Modi. He said: "I have criticised Prime Minister Modi on many occasions , but today he spoke for me , this is a big thing. "
On being asked whether he is influenced by the Prime MInister, Shehzad said : "Do I have an option of not being influenced by the Prime Minister of the country. But let me clear that I will remain in the party and fight."
Shehzad took to Twitter to thank the Prime Minister.



Thank you @PMOIndia I will continue my fight against dynasty politics - I will not be cowed down by the attempts to silence me https://t.co/WMt5dwuiDi


— Shehzad Jai Hind (@Shehzad_Ind) December 3, 2017
"Till three days ago, I had been receiving communication from Maharashtra Congress office, now they are saying I am not a party member. I had to become a whistle-blower"
Gujarat will vote in two phases to elect a 182-member Assembly on December 9 and 14.
For INDIA News Follow us on Facebook, Twitter, Google+ and for news updates download our News App.
First Published:
03 Dec 2017 06:25 PM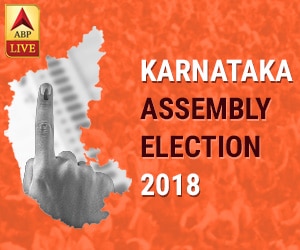 - - - - - - - - - Advertisement- - - - - - - - -