New Delhi:
West Bengal Chief Minister Mamata Banerjee arrived in Delhi last night for
a meeting with Prime Minister later today. Though meeting is supposedly to
discuss issues of Gorkhaland Territorial Administration (GTA) and "excess
flow of water" to Bangladesh through the Farakka barrage, it comes in the
backdrop of  confrontation between chief ministers and the Prime Minister
over the anti-terror agency, the National Counter Terrorism Centre (NCTC).
Several
chief ministers, including Mamata, have opposed NCTC on the grounds that
it encroaches on states' rights. Mamata had earlier sent a letter to the
Prime Minister asking him to "review and withdraw" the decision to set
it up. "It is difficult for the state government to accept such an
arbitrary exercise of power by the central government/central agency,
which will have a bearing on the rights and privileges of the states as
enshrined in the Constitution of India," she said.
Gorkhaland
issue:
According to sources, Mamata wants to push for speedy
presidential assent to the Gorkhaland Territorial Administration Act
(GTA), which was passed by the Assembly last year. The process of
consultations with the Centre, which began after the passage of the Bill,
is learnt to be in the final stages.
But with the Gorkha Janamukti
Morcha (GJM), which had spearheaded the movement for a separate State for
the Gorkhas of Darjeeling, threatening to start an indefinite agitation
from March 27 unless the GTA is implemented, Mamata needs the Centre to
act very quickly.
Farakka Barrage issue:
Last Saturday, Mamata had alleged
that the Centre had kept secret the fact about the two damaged sluice
gates on the Farakka Barrage, resulting in Bangladesh getting 82,801
cusecs of water as against 35,000 cusecs it is supposed to get during the
dry season.
"I sought an appointment with the Prime Minister to
discuss the issue of GTA and the problem arising out of excess flow of
water to Bangladesh through the broken sluice gates on Farakka barrage. I
will discuss these issues with him on Wednesday," she said.
Also Read:
CMs
load federal gun, Centre firm
|
Mamata
lashes at Congress, UPA
Watch:
For INDIA News Follow us on Facebook, Twitter, Google+ and for news updates download our News App.
First Published:
21 Feb 2012 09:45 PM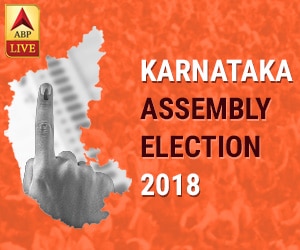 - - - - - - - - - Advertisement- - - - - - - - -