NEW DELHI: Entrepreneurship​ ​Cell,​ ​IIT​ ​Kharagpur​, a non-profit student organization has taken us one step closer to an Entrepreneurial India. Since E-Cell's inception, it has incubated over 50 startups and we keep improving and expanding to achieve our goal of ' promoting the startups culture in IIT-Kharagpur campus and beyond.
Through events like the Global​ ​Entrepreneurship​ ​Summit​ ​(GES)​, Empresario​ and the Entrepreneurship​ ​Awareness​ ​Drive​ ​(EAD)​, which cover thousands of startup enthusiastic students and foster the spirit of Entrepreneurship among them.
This year the 9​th edition​ ​of​ ​Entrepreneurship​ ​Awareness​ ​Drive,​ ​in​ ​association​ ​with​ ​Ambuja Neotia​ ​is being conducted in 22 cities across the country. The grand attraction of the whole drive, EAD Kharagpur, ended on a successful note on 15th October in Kalidas Auditorium of the IIT Kharagpur campus. The magnificent event saw a participation of over 400 enthusiastic students.​ The esteemed speakers comprised of some of the most established entrepreneurs in the Industry. Mr. Sadashiv Nayak(CEO, BigBazaar), Mr. Rajeev Chopra(Ex-MD, Philips India), Mr. Deepit Purkayastha(Co-founder, Inshorts) & Mr. Jeyendran Venugopal(CTO, Myntra) are some of the big names who spoke at the event.
Mr. Sadashiv Nayak focused on the Retail Space & how companies are actually taking steps in order to manipulate the mindset of the consumers, while Mr. Deepit Purkayastha shared some insights about the working of a grooming startup. Mr. Rajeev Chopra throwed some light on his own life journey from being the Global Head of Philips to being a Start-up founder. Overall, it was an inspiring & informative session for all the students who were present in the event.
Entrepreneurship Awareness Drive, conducted by the E-Cell, IIT Kharagpur, comes every year to reinstate the spirit of Entrepreneurship among the college students of India. Starting from 10 cities​ ​and 15,000​ ​students​ it has grown exponentially to 23​ ​cities​ and over 30,000​ ​students​ ​in its 8th​ ​edition​ ​held​ ​in​ ​2016​.
For INDIA News Follow us on Facebook, Twitter, Google+ and for news updates download our News App.
First Published:
27 Oct 2017 04:29 PM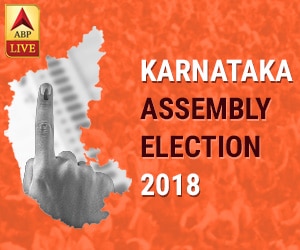 - - - - - - - - - Advertisement- - - - - - - - -