New Delhi:
Giving yet another shocking statement, this time Haryana BJP leader Suraj Pal Amu targeted Samajwadi Party's veteran leader Azam Khan and called him "impotent".
"Azam Khan, that impotent?...Azam Khan, come talk face to face. We will answer. If we know to hold sword in hand, then we also know how to use it.
Since Padmavati controversy has gained momentum, Suraj Pal Amu has been continuously giving provoking statements. First, he targeted Bollywood director Sanjay Leela Bhansali and Deepika Padukone and then he targeted West Bengal Chief Minister Mamata Banerjee.
Interestingly, BJP has already issued show cause notice to Suraj Pal Amu, still, he is not restraining himself from making such flaming statements.
Here is what Suraj Pal Amu said about Deepika Padukone and Bhansali:
"We will reward the ones beheading them with Rs 10 crore
and also take care of their family needs...We know very well
how to treat those who insult the Rajput community," Amu had
reportedly said.
Here is what Suraj Pal Amu said about West Bengal Chief Minister Mamata Banerjee:
Targeting the West Bengal chief minister, the BJP leader
said, "Mamata Banerjee should understand and respect the
sentiments of the Rajput community. She should roll back the
decision to release the film in her state and not test our
patience."

According to a Trinamool Congress leader, the Haryana BJP
leader also threatened that Banerjee would meet the same fate
as Surpanakha, the sister of demon king Ravana in Hindu epic
'Ramayana'. Surpanakha nose was cut off by Lakshman in the
epic.
Amid rumours of a romantic dream sequence between Rajput queen Padmavati and Alauddin Khilji's characters in the film, many Rajput groups have been up in arms against the movie, alleging that it distorts history. Historians, however, are divided on whether Rani Padmavati existed.
(With inputs from PTI)
For INDIA News Follow us on Facebook, Twitter, Google+ and for news updates download our News App.
First Published:
27 Nov 2017 09:08 AM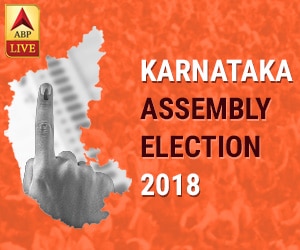 - - - - - - - - - Advertisement- - - - - - - - -