Jaipur/New Delhi: 
Chetan Kumar Saini, the man whose body was found hanging at Jaipur's Nahargarh Fort, was burdened with loans on his head. The 40-year-old  was a resident of Jaipur's Shastri Nagar who reportedly ran a jewellery and handicrafts business.
Reports say Saini had to repay a total of Rs 10 lakh to various persons including money lenders. On Thursday, his wife had received a phone call asking Saini to clear the debt.
It has also been found that Saini had borrowed Rs 7 lakh sometime ago for his sister's marriage.
The death of the 40-year-old in mysterious circumstances has put in the investigators in the tizzy. Police have not ruled out the 'suicide' angle.
Prima facie reports say Saini did not suffer from internal or any major external injuries except for some bruises on his face. Along side his body were scribbled messages written on rocks relating to the controversial film 'Padmavati'. Saini's hands were stained with coal, which was apparently used to scribble the notes.
Police Sources say Saini was killed and the messages written were to spark communal tension in the region. The murder had nothing to do with the "Padmavati" row and the messages were put up to divert investigation into the murder. The message, scrawled on rocks nearby, read, "Hum putle nahin jalate... latkate hain" (We don't burn effigies, we hang them).
"'Padmavati' ka virodh karne walon... Hum main hai dum." (Those protesting against 'Padmavati' ... We have guts).
Police are quizzing 6 persons in connection with the sensational case.
The Rajput Karni Sena  denied any involvement in the case. The group has been at the forefront protesting against the movie.
"We express complete disapproval of it and deny our involvement in any manner," Vivek Singh Shekhawat, the Rajasthan General Secretary of the group said.
The release of the Hindi film has been deferred. It was supposed to release on December 1.
For INDIA News Follow us on Facebook, Twitter, Google+ and for news updates download our News App.
First Published:
25 Nov 2017 11:51 AM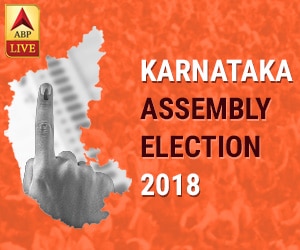 - - - - - - - - - Advertisement- - - - - - - - -