Media is considered the Fourth Pillar of democracy, the other being Judiciary, Executive, Legislature. It ensures that all people living in remote areas of the country are aware of what is happening in rest of their country. Media assures glassiness in the working of all the above three systems.
But it seems that there are some who are trying to shake this Fourth Pillar. One journalist was killed in Bihar and one crushed by a truck in Madhya Pradesh. And all that happened in less than 48 hours.
Sandeep Sharma, who worked for a local news channel in Bhind in MP and who had complained about threats to his life after he carried out a sting operation on illegal sand mining, was on Monday mowed down by a truck. Sharma, 35, had told the district administration he feared he could be killed by the sand mafia, his nephew, Vikas Purohit, said in a complaint to the police, reported news agency
PTI
.
"Sandeep had petitioned the Madhya Pradesh Director General of Police (DGP), Inspector General (IG), Superintendent of Police (SP) and the Human Rights Commission stating that he feared for his life and had demanded security," Purohit said, reported the news agency.



#WATCH:Chilling CCTV footage of moment when Journalist Sandeep Sharma was run over by a truck in Bhind. He had been reporting on the sand mafia and had earlier complained to Police about threat to his life. #MadhyaPradesh pic.twitter.com/LZxNuTLyap


— ANI (@ANI) March 26, 2018
So why police didn't pay heed to his complaint? When a journalist is complaining about the threat to his life, was it not the duty of cops to provide him protection? As a result of negligence, the scribe lost his life.
[ALSO READ] MP journo murder: Police arrests accused driver
In Bihar's Bhojpur district, a local journalist Naveen was among two persons killed when an SUV rammed into their bike.
Rajesh, brother of Naveen Nishchal who worked for a Hindi daily, had alleged in the FIR that it was a case of murder and a former Panchayat Mukhiya Ahmed Ali alias Harsu and his son Dabloo were behind it, the SP said, reported
PTI
.
There are reports that Harsu had been aiding a grouse against the reporter.
Last year witnessed the killing of four journalists, just double from the year 2016. And this year, just within the first quarter, two journalists are already dead.
In 2017, according to annual figures published by Reporters Without Borders (RSF), 65 journalists and media workers were killed worldwide. Syria and Iraq remain among the worst places in the world for journalists.
[MUST READ] OPINION: Year 2017 which witnessed the killing of 4 journalists, just double from the last year
With 12 reporters killed, war-torn Syria remains the most dangerous country, said RSF, followed by Mexico where 11 were assassinated.
Journalists work for the greater good of the society. It is the duty of the respective governments and administration to protect them.
I hope India isn't walking on the path of Syria when it comes to the killing of hardworking media professionals are concerned.
And those behind these killing forget one basic thing...the more you try to suppress/hide something the more abruptly it comes to light.
My heartfelt condolences to my brave late media professionals.
To read other by-line stories, interviews and opinion pieces by Anurag Kumar 
CLICK HERE
About the author: 
Author Anurag Kumar is an Associate Producer in ABP News Network Pvt Ltd and tweets at @AnuragSason
Disclaimer: The views expressed by the author are personal and do not reflect the opinions, beliefs and views of ABP News Network Pvt Ltd.
For INDIA News Follow us on Facebook, Twitter, Google+ and for news updates download our News App.
First Published:
27 Mar 2018 04:52 PM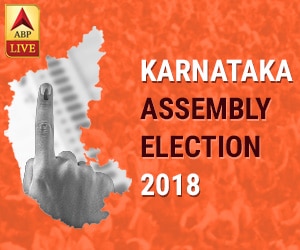 - - - - - - - - - Advertisement- - - - - - - - -