New Delhi:
Over years, Congress MP Shashi Tharoor has made the news for a variety of reasons and this time he chose world Hindi day, which is observed annually on January 10. The nation always wants to know the secret behind command over his fluent English, but wait.. what about his Hindi?



वर्ल्ड हिंदी दिवस के अवसर पर मेरे हार्दिक शुभकामनाएं https://t.co/uHPn6udpV5


— Shashi Tharoor (@ShashiTharoor) January 10, 2018
On World Hindi day, Shashi Tharoor gave the golden opportunity to the netizens to point out an error in his tweet, which was in Hindi. The confusion happened in the use of word 'world' instead of 'vishva' and 'Mere' 'instead of 'meri'.
While some Twitter users patted him for trying Hindi language others pointed out grammatical errors in his Tweet. Here are some Twitter reactions.

@ShashiTharoor : Sir, Hindi term for world is vishwa

— McEngineer (@DharmarajSH) January 11, 2018




Now that grammar .....You got it wrong, Sir. But we get the meaning, that's adequate.


— g c mishra (@gcmishra) January 11, 2018

Google translate ????

— Prashanth K I (@kiprashanth) January 12, 2018




आज के शुभ दिन पर हिंदी में कुछ thesaurus grade के शब्द कहिए।


— Santanu Choudhury (@shaanstrokes) January 11, 2018

थरूर साहब,हिन्दी दिवस पर एक पूरा वाक्य भी सही से नही लिख पाए!!ये हैं भारत के पूर्व मंत्री,धन्य हो गया देश व धन्य हो गई हिन्दी

— Arun Joshi (@arunjoshijpr) January 11, 2018




आपकी हिंदी में छोटी छोटी गलतियॉं हैं। पर माफ करने लायक हैं।


— Shaila_anchan INC (@anchan_shaila) January 11, 2018

अंग्रेजी प्रेमी विश्व हिंदी दिवस की शुभकामनाएँ दे तो अच्छा लगा।धन्यवाद

— Dr.J.P. Chandel (@DrJPChandel) January 11, 2018




मेरे हार्दिक शुभकामनाएं ! मतलब खुद को शुभकामनाएं दे रहे हैं आप. ज़रा बारहखड़ी, ककहरा तो लिख कर दिखाईए प्रभाकरजी


— Ashok Kapoor (@kapoorashok25) January 12, 2018

हिन्दी दिवस पर हिन्दी का कबाड़ा कर दिया आपने तो, "मेरे" नहीं, मेरी हार्दिक शुभकामना....

— Ramesh Chandra (@advocaterameshm) January 11, 2018




Ha sahi bola hardik aapka hi he


— Jinang (@jinangb) January 11, 2018
For INDIA News Follow us on Facebook, Twitter, Google+ and for news updates download our News App.
First Published:
13 Jan 2018 08:40 AM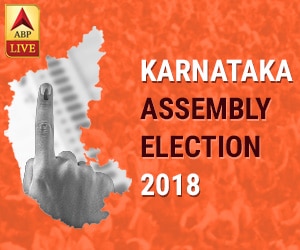 - - - - - - - - - Advertisement- - - - - - - - -