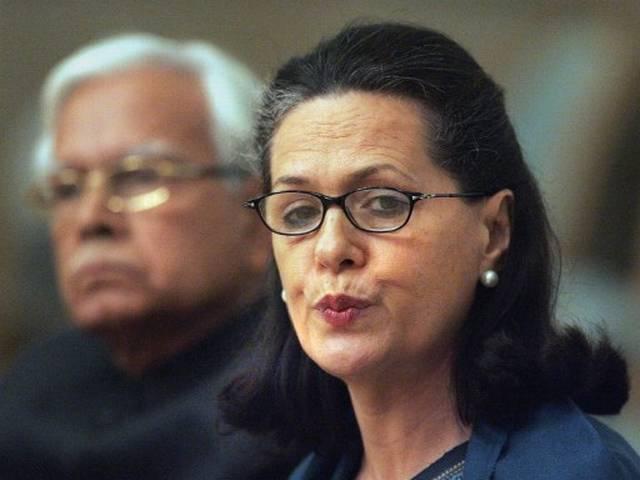 Natwar Singh. FILE PIC/AFP
(Rasheed Kidwai is an Associate Editor with The Telegraph, Calcutta)

 

For the outside world, importance of K. Natwar Singh in Nehru-Gandhi family is not fully understood. Apart from his admiration for Jawaharlal Nehru and loyalty towards Indira, the career diplomat turned politician was close aide of Rajiv Gandhi.

 

From May 1991-2005, Natwar was Sonia's adviser on literary matters, peace-maker, street fighter all rolled into one. Between 1991-95, he repeatedly snubbed P.V. Narasimha Rao's emissaries  rejecting and refusing to become part of Rao government. On May 18, 1995, he along with Arjun Singh, N.D. Tiwari, M.L. Fotedar, Shiela Dixit, Mohsina Kidwai, K.N. Singh, P. Shiv Shankar and others left the Congress to form a breakaway party – Tiwari Congress. Members of Tiwari Congress were mocked. Mani Shankar Aiyar had created a flutter when he described Sheila Dixit as a "gangster's moll" in his newsmagzine column. Natwar and others were mercilessly thrashed outside Parliament Street Police Station, New Delhi by police for raising a slogan "Narasimha Rao hatao, Sonia Gandhi lao." When this correspondent had entered police station minutes after water cannon charge, tear gas shells and lathi charge, Tiwari was spotted drenched, Arjun nursing a blow and Natwar crying involuntarily due to exposure of tear gas. He was heard saying, aaj hum rohe hain, kal who rohein gein."

 

 

 

Apart from rebelling against official Congress and prime minister Rao, ostensibly for Sonia, Natwar battled on many fronts. He assumed a job of ensuring every visiting foreign dignitary calling on Sonia at 10, Janpath. There were many hiccups. Leaders like Yasser Arafat insisted upon calling on her, South Bloc mandarin, as if taking a cue from Rao, began to discourage likes of King Hussain of Jordon not to visit 10, Janpath on grounds of protocol, rather lack of it. Natwar was outraged. He used back room channels and contacts in political parties such as African National Congress,  B'ath Party, Conservative Party, Peoples Party of Pakistan, Communist parties of China and others to ensure that flow of high level dignitaries to 10, Janpath never dried up.

 

This rather understated duty of Natwar continued with NDA came to power. Natwar used his proximity with fellow IFS Brajesh Mishra (principal secretary to prime minister Atal Behari Vajpayee and national security advisor) on several occasions. In 2001, it resulted in Sonia heading a delegation at UN when she was leader of opposition much to the chargin of then union healgth minister C.P. Thakur. It was thanks to Natwar-Brajesh network, Sonia was accorded importance and met US vice president Dick Cheney

 

On the literary front too, Natwar was Sonia's key fire fighter. The publication of "Indira: the life of Indira Nehru Gandhi"  by Katherine Frank provoked Maneka Gandhi to allege that the elder Bahu of Indira was instrumental in the inclusion of hoary tales involving Sanjay in the book. Frank had met Sonia while conducting research and acknowledged Sonia's support in terms of granting access to the family letters and photographs. Maneka also won an out of court defamation suit against publishers of Frank's book in UK claiming that both Indira and Sanjay were shown in bad light. While Sonia dithered, Natwar launched a frontal attack on Maneka reminding everyone the circumstances and manner in which Maneka had made common cause with Indira's detractors and joined the BJP.

 

 

 

As Congress president, Sonia initially accorded some importance to Natwar, but soon some party leaders who had sided with Rao, began a whisper campaign alleging preferential treatment to members of Tiwari Congress which had merged with the parent organization. Natwar, Arjun, V. George and M.L. Fotedar were described as "gang of four" or a coterie around Sonia, responsible for "misleading" her. Sonia understood the need to head of a united Congress and slowly, this gang of four lost out to Ambika Soni, Ahmad Patel, Pranab Mukherjee and Shivraj Patil. Sheila Dixit was an exception to retain her clout till 2014.

 

Arjun died as disillusioned man. By the time, Natwar Singh was sacked as foreign minister after Volkar Report disclosures, Arjun did not have the courage to tell Sonia to be lenient to Natwar. But privately, he used to say, "Natwar Singh is foreign policy of the Congress and country."

 

The Volcker Committee — set up by the UN to inquire into the oil-for-food programme — named Natwar, his son Jagat and some other Indian companies as beneficiaries of the scam.For a few days in December 2005, Natwar was a picture of confidence till Sonia discovered that the name of India's grand old party had indeed been misused. Natwar tried meeting her but the doors of 10 Janpath were firmly shut to him.

 

As one "loyalist" after the other got the stick, a story from the lore of Laila-Majnu has begun doing the rounds in the Congress. Laila, having heard that her beloved was wandering in the streets of Baghdad hungry, sent her chambermaid with milk for him. A greedy beggar, his eyes on the milk, started shouting "hai Laila", pretending to be

Majnu. On hearing that Majnu's condition had deteriorated further, Laila sent out her maid again, substituting milk with blood.

 

This time, the beggar pointed to the real Majnu and said: "Hum to doodh wale Majnu hain, khoon wala woh raha (I am the Majnu for the milk, the one for the blood is there)."

 

Some of these "loyalists" kept their lips sealed hoping that the milk of Sonia's kindness will flow before the blood. But May 2014 changed it all. With no hope of revival, many are set to follow Natwar's example just to deny Sonia a place in history. Should not Sonia hurry up penning her memoirs, wonder some.