New Delhi:
After releasing a list of 14 "fake babas" in the country, the Akhil Bharatiya Akhara Parishad (ABAP) is all set to release another list (second list) of such babas and this list may contain even more names.
The information is provided by ABAP president Swami Narendra Giri in an
exclusive interview to ABP Live's Anurag Kumar
. From Ayodhya issue to Modi governance, Swami Giri spoke on a number of issues.
Here are important excerpts from the interview:
Q1)
Recently, ABAP released a list of 14 "fake babas". Now, what is your next plan?
Swami Narendra Giri:
It (list) was necessary because some fake babas were doing activities which were dampening the image of all saint community.
There are not only 14 babas but many more big fishes. In the last week of November or by the first week of December, one more list will be released and that list will contain such names that people will be shocked.
If someone will defame the image of saints, how can we keep quiet? This upcoming list may have more than 14 names.
Q2)
Mahant Mohan Das, who had published the first list, has gone missing. Your comments.
Swami Narendra Giri:
See, Mahant Mohan Das was the national spokesperson of Akhada Parisad. His sudden disappearance raises many questions. The list in which the names of 14 babas were released, had names of some very bahubali (Strongman) babas too.
And I think these babas have done something in order to afraid us. But I want to remind you, that Akhara Parishad is totally devoted to the cause. I believe that we will find him. And if not, then we have a long tradition of giving sacrifice. However, the incident is saddening.
Even I also got threats from the followers of Baba Rampal and Asharam.
Q3)
What preparations, ABAP is doing for 2019 Ardha Kumbha?
Swami Narendra Giri:
We have 2-3 meetings with the government of the state and Chief Minister Yogi Adityanath has issued necessary orders related with the work of Ardha Kumbha. And six months before the religious gathering, all work will be done.
On our part, Akhara Parishad will do everything. Will cooperate in Swachta Abhiyan. All members of the Parishad have been doing something for devotees. We believe in Vasudev Kutumba. For us all are equal and we will work for Sanatan Dharma.
Q4)
Recently, Akhara Parishad suggested that the name of Allahabad should be changed to Prayag. Why?
Swami Narendra Giri:
Earlier, the name of Allahabad was Prayag only. When Mughals came, name changed to Allahabad. So we want that we should move as per our tradition and the name of the place should be Prayag only. The place is known for Kumbha. And I think CM is keenly interested in this (changing the name).
Q5)
Is it possible to keep both the names?
Swami Narendra Giri:
No, name can be only one-Allahabad or Prayag. Prayag is better. It is good to keep old names.
Q6)
Do you think that Ayodhya issue is entangled between the political parties?
Swami Narendra Giri:
Yes. Totally it is. The day when the political parties will say that Ayodhya issue should be solved by the saints and maulvis, it will be solved within 2-4 days, from that day. Ram Mandir could not be built because of this political game.
All parties are equally culprit. Some used the issue in their favour and some used the issue otherwise.
The issue is now in the court and both parties will accept its judgment.
Q7)
Kushmuni, whose name was there on the list, has created his own Akhada. Your comments.
Swami Narendra Giri:
Wrong person will do wrong acts. If you do something in your home who cares? If tomorrow I say that I'm the PM of the country, my family is Home Ministry then? All this is nonsense and no one cares. As per tradition, there are 13 Akhadas and they will be there.
Q8)
It is been more than three years since Prime Minister Narendra Modi government has come to power. How do you see its working?
Swami Narendra Giri:
See, the work of PM Modi is commendable. However, I believe that two decisions-notes ban and GST-are wrong. Because of these two decisions small businessmen faced the brunt.
Because of demonetisation, there is apathy in the market. If we are comparing our country with America, then it's wrong. India is a huge country.
Even today if you go to a bank located in rural area, out of its 10 to 5 timing, the server will be down for three hours. Mobile doesn't have network. So tell me where are these arrangements?
The government must impose the tax. The government needs revenue, I accept. But it should be convenient. Demonetisation has affected India badly and it will take time before things will be back on track.
Q9)
Anything you want to say as concluding remark?
Swami Narendra Giri:
At last I want to say that, saints are projected in bad light. Some may be wrong but all aren't. People believe, respect them. People know very well who is fake and who is real. Efforts have been made to destroy Sanatam Dharma but it can't be done. We are there to protect it, Akhadas are there to protect it. Media should also use its wisdom while showing such news.
About Akhil Bharatiya Akhara Parishad:
The Akhil Bharatiya Akhara Parishad (All India Akhara Council) is the apex organisation of Hindu Sants (saints) and Sadhus (ascetics) in the country. ABAP is composed of 13 Akharas (organisations). Nirmohi Akhara (involved in the Ayodhya-Ram Janmabhoomi-dispute ) and Shri Dattatreya Akhara are two of the prominent akharas which are part of it.
ABAP is based on the system of 
Akharas
 in Hindu society. In Hindi, an 
Akhara
 literally means a wrestling ring, but also stands for a place of debate.
About the first list:
The first list was released in September and had names of 14 'fake babas' including rape accused Asaram Bapu, Dera Sacha Sauda chief Gurmeet Ram Rahim Singh and self-proclaimed god woman Radhe Ma.
For INDIA News Follow us on Facebook, Twitter, Google+ and for news updates download our News App.
First Published:
23 Oct 2017 09:58 AM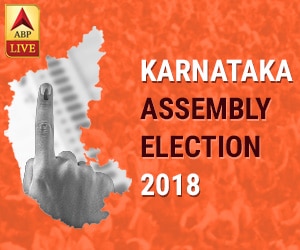 - - - - - - - - - Advertisement- - - - - - - - -