Ahmedabad:
Narendra Modi has written to the Prime Minister opposing an amendment to
give the Railway Protection Force (RPF) more teeth, terming the
railways' move a "blow to the federal structure of India".

The
stance puts him on collision course with the railway ministry led by
Trinamul, whose leader Mamata Banerjee has been on the same side of the
fence as the Gujarat chief minister in opposing the National
Counter-Terrorism Centre (NCTC) over fears it undermined states' powers.

"The
proposed amendment bill, which is intended to confer the powers of state
police officers to the RPF, is a blow to the federal structure of India
and an unwarranted violation of the constitutional spirit. It also usurps
power of state legislatures," Modi has said in the letter sent to
Manmohan Singh recently.

The refrain about the "federal
structure" echoes the cries of "threat to federalism" from Modi,
Mamata and other non-Congress chief ministers when they railed against the
NCTC, a brainchild of P Chidambaram. Ironically, the Gujarat chief
minister's letter came to light on a day Mamata was in Delhi lobbying
against the proposed NCTC.

Asked about Modi's objections to the
RPF amendment, the Bengal chief minister appeared to suggest that she
hadn't heard about the row. "What's RPF? What about RPF? I don't
know," Mamata, railway minister till colleague Dinesh Trivedi took over
from her last year, said when asked about the RPF plan.

The
railway ministry has argued that the utility should be treated as an
independent entity whose properties and passengers need to be protected
better by giving the RPF powers of investigation and arrests, similar to
that of the government railway police (GRP) in states.

But Modi
dismissed the contention. "The amendment says trains run through several
states and passengers find it difficult to lodge complaints with the GRP
as many jurisdictions are often involved. The argument is ridiculous."

"Even
the state police face similar dilemmas when they have to carry out
investigation in other states. Therefore, such a lame justification to
take away the powers of the GRP and interfere with the powers of the state
government is uncalled for," Modi added. The proposed amendment to the
Railway Protection Force Act, 1957, seeks to confer powers of a police
officer to an RPF personnel. Modi has argued that the planned change
amounts to a breach of the Constitution, under which "public order"
and "police" are state subjects.

Modi cautioned the Prime
Minister that if the amendment went ahead, it would open a Pandora's Box
and prompt other central forces, such as the CISF that is in charge of
security at airports and central public-sector companies, to seek similar
"police powers".





-The Telegraph





For INDIA News Follow us on Facebook, Twitter, Google+ and for news updates download our News App.
First Published:
22 Feb 2012 11:22 PM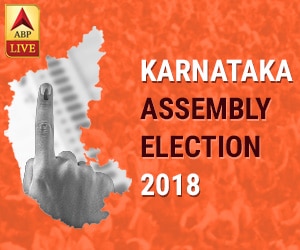 - - - - - - - - - Advertisement- - - - - - - - -