Odisha:
Dasrath Manjhi also known as 'Mountain Man' who took almost 22 years to carve up the entire mountain is not alone. In another similar case, a man named Jalandhar Nayak(45) from Odhisa's Gumsahi village has constructed 8 Km of the road all alone in the last two years.
The road is connecting his village Gumsahi to the main road in Phulbani town of Kandhamal. Nayak has carved out the road so that his school going sons could visit him more often.
Jalandhar lives in an isolated village which is almost 10 km from the nearest school, in which his children studies. His sons face problems in crossing the hills. It takes around three hours each way to cross the rocky route.
Following the problems faced by his sons, Nayak two years ago picked up an axe and began the construction of a shorter route. For the last two years, he leaves his home every morning with tools and spent more than eight hours of the day in building a shorter route through the rocky path.



An illiterate father,Jalandhar Nayak from Odisha has cut 8KM of mountain to make a road for his children to go to school . Now @Naveen_Odisha and @CMO_Odisha has offered help to him to complete the road. Its really an inspirational news . pic.twitter.com/3B3PXMrtl1


— Pradeep Rai (@pradeepraiindia) January 11, 2018

Jalandhar Nayak builds road to village so kids can visit: Indian father-of-three Jalandhar Nayak has built a five…

— Gavin Wyn Roberts (@biggav2206) January 11, 2018

Jalandhar a vegetable seller has never got the opportunity to go to school.
He alleges that the local administration has never got the idea of his toilsome labor, it is only after his story got featured in the local bulletin the administration got to know about him. It is to be noted that while constructing the road he took care that not a single tree is cut.
Finally, on January 9, after reading about him in a local newspaper, the district collector not just offered him financial help but also ordered Phulbani's  block development officer (BDO)  to engage laborers and complete the remaining road construction work. The administration has also decided to pay him under MGNREGA scheme.
Following the lack of connectivity of the village with the nearest town, most of the families have already left the village and at present Nayak and his family are the only residents of the village. The struggle and toilsome labour of Nayak's life is an inspiration to us.
congratulations @otvnews for bringing to us the #MountainManofOdisha Mr Jalandhar Nayak from Gumi village in Kandhamal. well done. Such reporting by team of @JagiPanda ji makes OTV a class apart. @CMO_Odisha should felicitate Jalandhar and motivate others.

— kamal kumar (@kamalkumarlbf) January 7, 2018
...
For INDIA News Follow us on Facebook, Twitter, Google+ and for news updates download our News App.
First Published:
13 Jan 2018 11:09 AM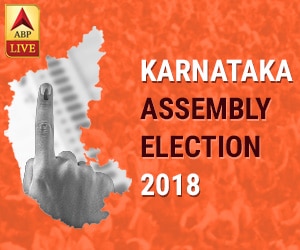 - - - - - - - - - Advertisement- - - - - - - - -