THERE is a huge difference
between a rabble-rousing political leader and a responsible chief
minister. The chief minister of West Bengal needs to be reminded of this
difference since it is obvious that she has not made the transition from
the one to the other. Mamata Banerjee is quick to make political capital
out of violent and tragic incidents without perhaps considering the
implications of her statements.




The latest in a series is her comment that the killing of two activists
belonging to the Communist Party of India (Marxist) was the product of
feuds within the CPI(M). Earlier, she had written off the rape of a woman
as being entirely staged to benefit a television channel. Both comments
were entirely gratuitous since she could easily have condemned the
violence and said that the police would take necessary action against the
culprits. Her comments represent knee-jerk reactions typical of a leader
who is oblivious to everything save political gains. The upshot of such
comments is that she is fast losing credibility as a chief minister.

The
killing of the CPI(M) leaders in Burdwan is symptomatic of a malaise that
has deep roots. Over the three decades of communist rule, the political
process was criminalized by the entry of lumpen elements into the CPI(M).
The political leadership of the CPI(M) was not unaware of this. It
encouraged and nurtured such elements as they helped to build muscle power
and domination.




Now that the Left is out of power, these lumpen elements, as is their
wont, are entering the ranks of the Trinamul Congress, which for the same
reasons that drove the CPI(M), is not averse to such entries. The human
beings are the same even though the colour of the political jersey has
changed. West Bengal thus continues to bear the legacy of political
vendettas. The irresponsible comment of the chief minister suggests that
she is unwilling to bring about a change in this sphere.

The
violence also points to the collapse of the administrative machinery in
the districts of West Bengal. Reports indicate that the police and the
administration did precious little to prevent the encounter that resulted
in the brutal killings. One reason for this is the inertia embedded in the
system for over 30 years.




The other, and the more immediate, reason is the refusal of the present
political dispensation to allow the police and the administration to act
autonomously. The spectre of political interference and favouritism looms
over the police and the bureaucracy. The chief minister could, if she so
desired, set an example in this regard. But her reactions only serve to
undermine the competence and the morale of the police and the bureaucracy.
Responsibility at the top will help generate efficiency among officials
and confidence among people.





For INDIA News Follow us on Facebook, Twitter, Google+ and for news updates download our News App.
First Published:
24 Feb 2012 12:54 AM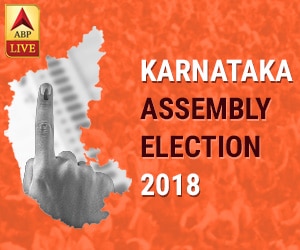 - - - - - - - - - Advertisement- - - - - - - - -