Kolkata: A television
journalist was thrashed in Jadavpur while trying to capture on camera an
alleged Trinamul raid on a CPM office that doubled as former chief
minister Buddhadeb Bhattacharjee's election control room.

TV
journalist Partha Pratim Ghosh, 24, was chased, thrown to the ground and
kicked and punched, which chief minister Mamata Banerjee described as
"shajano ghatana (staged incident)".

Ghosh, who works for
STAR Ananda, was not the only one assaulted. Subhasish Ghatak, a reporter
of the Anandabazar Patrika, and Pintu Mondal, a photographer, were slapped
repeatedly and hit with a chain wrapped around the fist.

Television
footage showed a uniformed policeman standing next to the assailants, one
of whom apparently was a cop off duty. Ghosh said there were "50-60"
policemen in the vicinity and none of them tried to save them.

Ghatak
and Mondal were present when the Trinamul supporters stormed the CPM
office. They had been tailing a procession where Trinamul supporters
walked with sticks and rods. It stopped outside the CPM office. When the
duo stepped out of the car, the Trinamul supporters surrounded them and
the assault followed.

The beating continued for 10 minutes after
which police intervened. They put Ghatak on a two-wheeler and took him to
Patuli police station. Mondal was taken there in the office car.

Ghosh's
assault dragged longer. He is now in the intensive therapy unit of
Rabindranath Tagore International Institute of Cardiac Sciences.

At
Writers' Buildings, chief minister Mamata Banerjee said: "Ota shajano
ghatana. Kichchhu hoyni (The incident is staged. Nothing of that sort has
happened)."

Told about the images captured by TV cameras,
Mamata repeated: "Mithya katha shajiyechhen. Aapni shajiyechhen. (You
have done it. It is false)."

From his hospital bed, Ghosh
recounted the assault.

When I came to know about an attack on
Buddhadeb Bhattacharjee's main election office on Tuesday morning, I
rushed to the spot. The party office of the Jadavpur local committee (2)
is located about 50 metres off Gangulybagan crossing on Raja Subodh
Chandra Mullick Road.

As I entered Gangulybagan East Road and
parked my two-wheeler, they could sense that I was a reporter. The moment
I took out my camera, some Trinamul supporters, among them a woman, came
running at me. About 50 policemen were present in front of the party
office then. They were standing between the supporters of both the
parties. About 150 people from both parties had gathered by then.

First,
the woman rushed towards me and asked me to switch off the camera. As I
kept the camera switched on, she placed her hands in front of the lens to
block the view.

The crowd around me swelled soon. They tried to
take away my camera but I resisted. About 12 people took me into a narrow
lane opposite the office. They had started to slap my face and hit me on
my head and back. One of them asked, "kotha theke?" (which channel do
you represent?) I told them that I was from STAR Ananda and it was my job
to document if there was any trouble.

The person replied,
"jekhan thekei hoye thako, kono chhobi hobe na. Aamra 34 bochhor dhore
mar kheyechhi, tokhon keu chhobi toleni." (I am not bothered which news
channel you belong to, you won't video record anything. When we were
being beaten up for 34 years, nobody took pictures and you won't take
any picture now).

The blows came on uninterrupted. I did not get
any chance to reason. They pushed me out of the lane and started to drag
me towards the Gangulybagan crossing. It took over a minute to reach the
main road and, all along, they kicked me on the back and slapped me. I was
verbally abused. There were so many policemen around but no one
intervened.

On reaching the crossing, they pushed me down on the
road and about 10 men started kicking me. I am feeling terrible pain on my
lower back and hip. When the blows slowed down, I stood up, thinking that
their brutality had ended. But I was wrong. They again took me inside
another lane and started slapping me. It had been about 15 minutes that
they were beating me. Everything happened in front of the police.

Now
three policemen came and intervened. They rescued me from the gang. I
pleaded with them to put me on a police vehicle and drop me some distance
away from there, where I would be safe. There were many police vehicles.
But the policemen didn't do so. They were least bothered about my
security.

They stopped a passing two-wheeler and put me on that.
As the two-wheeler started moving, I saw a group chasing it. They were
running behind. I told the owner to stop near Big Bazaar (near
Gangulybagan) and asked him to speed away. Then I entered the lane
opposite the outlet, trying to hide. They tailed me in this lane, too.

I
started running and pleaded with a group of people to save me. They
finally took me inside a house where I remained in hiding. I called my
office then and informed them of my plight. It was a terrible experience.
Things would not have escalated to this extent had police intervened when
the crowd started to beat me. I am happy that I could save my camera.





For INDIA News Follow us on Facebook, Twitter, Google+ and for news updates download our News App.
First Published:
28 Feb 2012 11:38 PM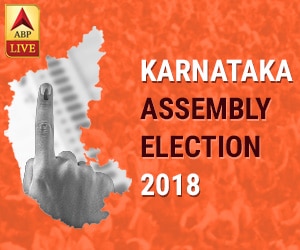 - - - - - - - - - Advertisement- - - - - - - - -