New Delhi: Media reports have claimed that three retired Supreme Court judges gave legal opinions at the request of Lalit Modi's lawyers in connection with passport and immigration cases involving the former IPL czar in Indian and British courts.

Also, a former Mumbai police commissioner and a senior journalist appeared on Lalit's behalf in a British court that was hearing his appeal to be allowed to stay on in Britain, the reports by India Today Television added.

Legal opinions from retired judges carry weight and are meant to be furnished in court by the party that procures them to strengthen its case. But it could not be confirmed whether these three legal opinions were indeed produced in court.

The three former apex court judges have been named as Justice B.P. Jeevan Reddy, former chairperson of the Law Commission; Justice S.B. Sinha; and the late Justice U.C. Banerjee, who headed an inquiry into the Godhra train fire.

According to India Today, Justices Reddy and Sinha questioned the propriety of the 2011 revocation of Lalit's passport. The legal opinions they offered related to a case before Delhi High Court, which eventually asked the government to restore Lalit's passport.

Justice Banerjee's legal opinion purportedly related to the immigration case in Britain, which has embroiled Rajasthan chief minister Vasundhara Raje in a scandal following charges that she had lobbied for Lalit on condition her role not be revealed to the Indian authorities.

The journalist who testified on Lalit's behalf before the UK court, Prabhu Chawla, defended himself on Twitter today. This newspaper could not reach R.D. Tyagi, the former Mumbai police chief who too is said to have done so.

Supreme Court lawyer K.V. Dhananjay explained to The Telegraph that legal opinions are generally paid for and are not expected to be made public. It's not known whether any payments were made for the legal opinions of the three former judges.

"Legal opinions are generally given in the understanding that they would be used in a limited context. The giver of the opinion would factor in the audience and give his opinion accordingly. It is rarely expected to be broadcast to the general public," Dhananjay said.

"In my opinion, unlike practising lawyers, retired judges of the Supreme Court ought to be more careful about issuing a favourable opinion in favour of a fugitive. Every legal opinion is paid for and nobody would pay for a legal opinion that would go against him - so, a paid legal opinion would not necessarily be fair or even reliable."

Dhananjay explained why Lalit would seek these opinions. "The reader of a legal opinion would trust an opinion coming from a retired judge of the Supreme Court and that is where Lalit Modi benefits a great deal from those opinions."

India Today has made purported excerpts from the former judges' legal opinions available to this newspaper.

"It would be evident from the notice issued by the passport authorities and their orders that the only purpose for which the proceedings against LKM have been initiated under the Passports Act is to compel LKM's presence before the Enforcement authorities," goes the purported excerpt from Justice Reddy's opinion, dated October 2013.

"The authorities, after having noticed that the desired purpose of the Enforcement authorities could have been achieved by accepting the LKM's offer to appear by video-conferencing and to answer all questions and interrogatories, yet insisted upon personal/physical presence of LKM before them.

"Such an attitude is bound to create suspicion about the bona fides of the said authorities and of their said purpose. It looks as if the authorities want to achieve some other oblique purpose by compelling LKM to be present in person before them."

Justice Sinha purportedly wrote in November 2013: "The regional passport office ought not to have considered allegations of irregularities in IPL when Mr Modi was chairman while impounding passport since this is beyond the jurisdiction of the RPO or the enforcement directorate."

Justice Banerjee purportedly wrote in February 2012: "It is a fact that Mr Modi has no convictions. It is also a fact that there are currently no charges against him. That is there is no indictment against him awaiting prosecution at a pending trial. There are only allegations short of an indictment....

"Even in respect to such allegations, however, I observe that all the indications point to weak cases, not strong ones."

Chawla has tweeted: "A legal firm from London approached me and I went (at) my own expense. I fear none. Giving a statement is not a crime. Proud to be in the company of epitome of honesty and probity Justice Reddy who spoke the truth and nothing else."

Among the other witnesses in the UK case were Lalit's wife Minal, father K.K. Modi and R.K. Malhotra, chief executive of Modi group company Indofil, India Today said.

Lalit has continued his tirade on Twitter. First he tweeted he had met Priyanka Gandhi and Robert Vadra in London, drawing a denial from Priyanka's office. He then accused the media and politicians of harassing him.

"Which court in our Prestigious Land has charged me of any crime?" he asked, condemning "unfounded allegations", "press fodder for enhanced TRPs" and "political score settlings... typical of banana republics".

His latest tweet asked whether Congress politician Kapil Sibal did "report we sat and ate and spoke at a wedding for 3 days in Istanbul"?

The Telegraph, Kolkata


For INDIA News Follow us on Facebook, Twitter, Google+ and for news updates download our News App.
First Published:
27 Jun 2015 02:48 AM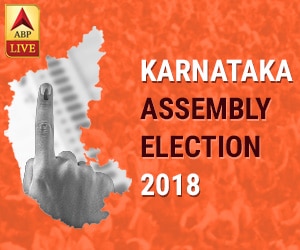 - - - - - - - - - Advertisement- - - - - - - - -