NEW DELHI: Pakistan on Thursday sought to remain outwardly unfazed by the international court's order, with the country's foreign office and the office of the attorney-general saying it did not in any way change the status of Kulbhushan Jadhav who Islamabad claims is a spy.
But the knives were out - as always - for the perpetually beleaguered civilian administration, irrespective of which party is in power, as Pakistanis tried to find scapegoats and churned out conspiracy theories.
The sum and substance of the attack on the federal government headed by Nawaz Sharif was that Pakistan's cause had been poorly represented at the International Court of Justice.
It is, however, no secret that Rawalpindi - where the army is headquartered - has the upper hand over Islamabad on issues relating to India and Jadhav, by all accounts, is in the custody of the Pakistan military establishment.
Allegations flew thick and fast that the team of lawyers deployed by Pakistan was not adequately prepared and had not been briefed properly. Motives were quickly attached to their selection and all fingers pointed at Sharif.
The sharpest criticism came from cricketer-turned-politician Imran Khan's party, the Pakistan Tehreek-e-Insaaf (PTI), which linked what it felt was a poor fight at The Hague to Sharif's hush-hush meeting with Indian steel magnate Sajjan Jindal late last month.
That Jindal and his family had travelled to Murree - a hill station near Islamabad for which Indians require a separate visa - added fuel to the fire.
Imran's party accused Sharif of being hand-in-glove with India's spy agency, RAW. "#NawazRawNexus was evident ever since a meeting of peculiar nature was held between PM Nawaz and his "dear friend", Jindal. Proven today!" the party tweeted.
Another tweet said: "Nawaz deserves India's highest title "Friend of India" for rendering his services of sending unprepared lawyers to ICJ. It is not merely a co-incidence that Pakistani lawyers went unprepared at ICJ after the infamous Nawaz-Jindal meeting. Nawaz Sharif has never floated a condemnation against Kulbushan Jadav. Poor representation of Pakistan at ICJ is no surprise."
The Pakistan People's Party (PPP) also accused the government of being ill-prepared but did not launch a broadside at Sharif. "Pakistan should prepare better next time, get a strong legal team and consult Parliament. Appoint an ad hoc judge," PPP vice-president Sherry Rehman said.
As Sharif came under attack for poor selection of legal counsel, his adviser on foreign affairs Sartaj Aziz rebutted the allegation and said there was nothing extraordinary in the ICJ's decision to stay the execution of the former Indian Navy officer that a military court had ordered.
Courts, he said, sometimes give such orders which don't have any bearing in the long term.
Just ahead of the ICJ's sitting, The News had quoted foreign office spokesman Nafeez Zakaria as saying: "ICJ has no jurisdiction to hear case of Indian RAW agent Kulbhushan Jadhav as it pertains to the national security of Pakistan."
The foreign office stuck to its stand after the verdict.
In a related statement, the attorney-general's office said: "The Court's decision today has not changed the status of Commander Jadhav's case in any manner."
Describing the ICJ's interim order as a "procedural process", the statement added: "We are determined to pursue this case to its logical end."
Pakistan maintains that Jadhav is a serving Indian Navy officer and has blamed him for several terror attacks in its restive province of Balochistan.
For INDIA News Follow us on Facebook, Twitter, Google+ and for news updates download our News App.
First Published:
19 May 2017 06:23 PM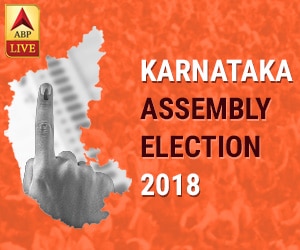 - - - - - - - - - Advertisement- - - - - - - - -