New
Delhi: Dinesh Trivedi on Monday claimed that even Pakistani gunman
Ajmal Kasab had been luckier than him in one respect.




"Kasab was given a chance to defend himself but I was not," the former
railway minister said while taking a walk on the grounds of his MP's
bungalow.




For all that, he sees himself in control at the wheel, at least literally.




A short while earlier, Trivedi had made a brief visit to Rail Bhavan to
thank his former staff and, leaving his official driver behind, driven
himself back home. What had prompted him to take the wheel?




"I am yet again in the driving seat," he joked, adding: "Now I am back to
humanity and freedom...feeling on top of the world," he said.




Trivedi claimed he did not know why he had been asked to resign, because
his party had not cited a reason.




"They did not tell me the reason and I did not ask for it. I remained
dignified till the last moment and it is not my concern to ask why others
did not show the same dignity," said Trivedi.




He claimed to have set a record by emailing his resignation to the prime
minister.




"I called up Mamata yesterday and she said the party wanted me to resign.
Within 10 minutes I emailed my resignation to the PM and thus became the
first minister to use modern technology to put in his papers," Trivedi
smiled.




He explained he had called Mamata on Sunday to clear the air on the
conspiracy theories floating within the party. "It was being interpreted
as though the chair is very important to me."




How does he see his future in the Trinamool Congress?




"I want to work for the country and its people and it is not that
important whether I am with the TMC or not. In politics things change very
fast but as a politician I have to serve the people."




He said even the Mahatma and Jawaharlal Nehru had had differences of
opinion but they trusted each other, which made all the difference.




"Trust is very important among party colleagues. But nowadays politics has
become like a 10-to-5 job," he said.




Asked about the buzz that he might join the Congress, Trivedi side-stepped
the question.




"I will be in politics with dignity and honour," he said. "I will quit
politics if people start disliking me. I am not repenting my decision as
it was in the interest of the railways and people across the country liked
it."




On the fate of the rail budget, he said: "If the railway minister can be
sacked in a few seconds, then one can well imagine about other things...."




But he thanked Manmohan Singh, who had praised the Rail Budget and today
publicly expressed "regret" for Trivedi's departure.




"I thank the Prime Minister for appreciating my budget. I am grateful to
him for supporting me. He told me that I have to go because of the
compulsions of coalition politics."




After his nine-month stint as railway minister, how will life as an
ordinary MP feel? Trivedi turned to the Mahatma again.




"Gandhiji did not hold any position but served the people. I too want to
serve the people and to continue doing so with dignity. In India, politics
has become very feudal and one has to work within so many limitations...."




He added: "What I did is in the janata's darbar (court of the people) and
people do not forget either good work or bad work."




- The Telegraph, Calcutta





For INDIA News Follow us on Facebook, Twitter, Google+ and for news updates download our News App.
First Published:
19 Mar 2012 09:43 PM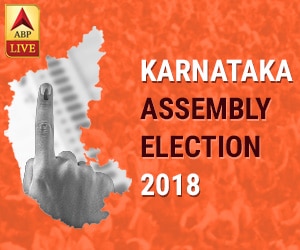 - - - - - - - - - Advertisement- - - - - - - - -