New Delhi: The Jan Vedna convention of the Congress began at the Talkatora Stadium on Wednesday by screening short films on former Prime Minister Indira Gandhi and demonetisation.
Congress Vice President Rahul Gandhi as scheduled, delivered the inaugural address.
Targeting Prime Minister Narendra Modi over the issue of demonetisation, Rahul Gandhi on Wednesday said that the 'achhe din' promised by the BJP will come only in 2019 "when Congress comes to power".
Speaking at the Jan Vedna convention of the Congress, Rahul Gandhi said the Bharatiya Janata Party and the Rashtriya Swayamsevak Sangh were undermining the constitutional institutions like Reserve Bank of India, judiciary and the Election Commission.
He said the demonetisation move was not RBI's decision but a "personal decision" of Prime Minister Narendra Modi.


People of the country understand the blood and tears that our leaders have given for this country


I can name state after state where Congress workers & leaders have sacrificed their sweat and blood


We do not need to explain what we did or didn't do for last 70 years. BJP under PM Modi has done in 2 1/2 years what we couldn't do


Demonetisation a personal decision of Prime Minister Modi


Today they (BJP) have weakened every institution. 1st time in history Prime Minister of India is being ridiculed


He (PM) is jumping from Clean India to surgical strikes to demonetisation


Prime Minister needs to spend sometime with the poor, farmers of the country and ask them why suddenly ppl are running to villages?


Today I read in newspaper that PM said he will transform India. But PM needs to ask himself why suddenly auto sales have fallen


'Achche din' are only going to come when the Congress comes to power in 2019


Our friends in the media are under constraints. They come to me & say they want to say some thing but can't


2 1/2 yrs back, PM Modi asked everything to join Swacch Bharat, the drama continued for a few days; then Make in India, Skill India


They broke financial spine of country


Automobiles sale has dropped by 60%. We have gone back 16 years


PM Modi must ask why has the demand for MNREGA suddenly surged, why are people migrating for villages instead of cities?


The convention would focus on the party's future course of action in its protest against demonetisation.
The party would also pass a resolution to celebrate the 100th birth anniversary of Indira Gandhi in November.
The convention would reflect upon the sufferings of the people brought about by the demonetisation by the government and also its anti-people policies.
Rahul Gandhi would also release the 'Haal behal, Jan Vedna ke 2.5 saal' booklet.
For INDIA News Follow us on Facebook, Twitter, Google+ and for news updates download our News App.
First Published:
11 Jan 2017 12:28 PM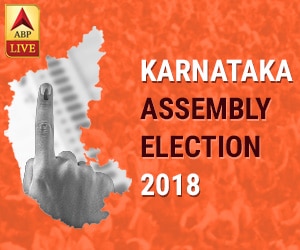 - - - - - - - - - Advertisement- - - - - - - - -