Jammu and Kashmir [India], June 19 (ANI): After Kashmiri separatist leader Mirwaiz Umar Farooq congratulated the Pakistan Cricket Team on their victory over Team India in the ICC Champions Trophy final held yesterday, Jammu and Kashmir Deputy Chief Minister Nirmal Singh on Monday condemned the action, adding these separatists are desperate to highlight their presence in the state.
"This is the most condemnable thing. People are losing their lives here and these separatists are cheering for Pakistan over their win and enticing the youth of Kashmir. What kind of politics is this? These separatists are desperate to highlight their presence in the state," Singh told ANI.
He added that these actions are not going to benefit them in any manner.
"They talk of Pakistan's victory, but here innocent children are losing their lives because of Pakistan," Singh said.
On the other hand, National People's Party (NPP) chairman Harsh Dev said such kind of move is seditious and despite this, Mirwaiz is given security by the state as well as the Government of India.
"Mirwaiz has been supporting Pakistan throughout and it's a known fact that he is acting as its agent. During the recent cricket match, he was celebrating the victory of Pakistan. These people need to be taken to task and dealt with under law. Any encouragement to such elements will prove to be counter-productive and the government needs to understand this," Dev added.
He further said that veteran Indian opener Gautam Gambhir has rightly pointed out that if Mirwaiz is so concerned about Pakistan, he better go to that country.
Meanwhile, Bharatiya Janata Party (BJP) leader Ravinder Raina said that Gilani, Malik, Sabbir Shah and Mirwaiz - all these separatist leaders are the puppets and paid agents of Pakistan.
"They are just pleasing their bosses sitting across the border and the way last night these separatist leaders tweeted in favour of Pakistan showed that their hearts are always beating for Pakistan," Raina added.
He further said that this is the appropriate time for the government of Jammu and Kashmir to act strongly against these leaders, their security and all the given benefits must be withdrawn immediately.
"These separatist leaders will destroy the future of youth in Jammu and Kashmir," he asserted.
Earlier in the day, Gambhir suggested Mirwaiz Umar Farooq to pack his bags and cross the border to go to Pakistan in an apparent jibe taken on him after he congratulated the Pakistan Cricket Team on their victory over Team India in the ICC Champions Trophy final held on Sunday.
Gambhir tweeted, "A suggestion @MirwaizKashmir why don't u cross the border? U will get better fireworks (Chinese?), Eid celebs there.I can help u wid packing."
Farooq had earlier tweeted, "Fireworks all around, feels like an early Eid here. Better team took the day. Congratulations team #Pakistan."
Meanwhile, fans of the Indian Cricket Team have not been pleased with India's defeat and the locals in Uttar Pradesh's Kanpur and Uttarkhand's Haridwar broke their TV sets and protested after Pakistan's win.
Pakistan yesterday came out with a splendid all-round performance as they defeated arch-rival India by 180 runs at The Oval to lift their maiden Champions Trophy title.
Chasing a challenging total of 339 runs, India bowed down before the Pakistani bowlers and got all out for a mere score of 158 runs in 33.3 overs.
The only standout performance came from all-rounder Hardik Pandya who raised hopes through his brilliant innings of 76 off 43 balls after the team after they were reduced 72 for the loss of six wickets went in vain. (ANI)
This story has not been edited. It has been published as provided by ANI
For INDIA News Follow us on Facebook, Twitter, Google+ and for news updates download our News App.
First Published:
19 Jun 2017 04:05 PM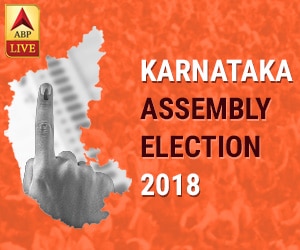 - - - - - - - - - Advertisement- - - - - - - - -