New Delhi: The 14th Goods and Services Tax (GST) council meeting will begin at Sher-i-Kashmir International Conference Centre, in Srinagar, on Thursday.
Finance Minister
Arun Jaitley
is in Srinagar for the two-day meeting of the GST Council starting from Thursday.



J&K: 14th #GST Council meet begins at Sher-i-Kashmir International Conference Centre, in Srinagar pic.twitter.com/BufBUCNclr


— ANI (@ANI_news) May 18, 2017

J&K: 14th #GST Council meet to begin at Sher-i-Kashmir International Conference Centre, in Srinagar, today pic.twitter.com/6fvRPkgf8H

— ANI (@ANI_news) May 18, 2017

On Wednesday, Defence Minister and Army General Bipin Rawat held a security situation review meeting in Srinagar.
Just one day before the meeting, on Tuesday, Pakistan had resorted to heavy shelling in residential areas of Lam Pukharni in Nowshera sector.
Defence Minister took stock of counter-terror operations in the Valley.
ALSO READ:
J-K govt to benefit from GST, will seek its passage in a month: State's FM Haseeb Drabu
Interestingly, there is soaring turbulence in the valley beside the steady stream of ceasefire violations.
The visit comes in the wake of beheading of two Indian soldiers by Pakistani Army. The incident happened in Poonch district earlier this month which was termed "barbaric" by India.
For the state government as well as the Centre, the spree in infiltration attempts, ceasefire violation, cross-border shelling along with the Valley's internal crisis has turned into a major crisis.
J&K CM Mehbooba Mufti's stand on GST



Srinagar: Union Minister Arun Jaitley met J&K CM Mehbooba Mufti earlier today pic.twitter.com/Xdyn0prEaw


— ANI (@ANI_news) May 18, 2017
On GST, the Mehbooba Mufti government is keen to indicate the preparedness of the state to be part of the emerging national narrative and state government has already moved on initiatives like a January-December financial year and a universal benefits policy.
On Wednesday, J&K Finance Minister Haseeb Drabu reviewed arrangements for the GST council meet.
About GST

Sharing my response in RS with respect to discussion on CGST, IGST, UT-GST & GST Compensation Bills, April 6, 2017 https://t.co/CAsngHjaR8

— Arun Jaitley (@arunjaitley) April 6, 2017

Goods and Services Tax (GST) is an upcoming system of taxation in the country which will merge many individually applied taxes into a single tax.
GST was introduced as The Constitution (One Hundred and First Amendment) Act 2016, following the passage of Constitution 122nd Amendment Bill.
It is governed by GST Council and its Chairman is Union Finance Minister of India - Arun Jaitley.
GST is a comprehensive indirect tax on manufacture, sale and consumption of goods and services throughout India. It will replace taxes levied by the central and state governments.
How GST works in India
It is the integrated indirect tax which is levied on the Supply of Goods and Services.
However, there will be dual GST with the Center and State simultaneously levying it on the common tax base.
The CGST and SGST will be charged on intra-state supplies and IGST will be charged on inter-state supplies.
Interestingly, the small business having turnover up to Rs. 20 Lakhs are exempted from GST and all the other taxpayer having the turnover of more than Rs. 20 Lakhs (Rs 10 Lakhs in northeast States) are required to register and pay GST.
GST's effects
The tax rate under GST may be nominal or zero rated for the time it charged. It has been proposed to protect the revenues of the States from the impact of GST. With the expectation, however, that in due course GST will be levied on petroleum and petroleum products.
The government of India has assured states of compensation for any revenue losses incurred by them from the date of introduction of GST for a period of five years.
For INDIA News Follow us on Facebook, Twitter, Google+ and for news updates download our News App.
First Published:
18 May 2017 10:42 AM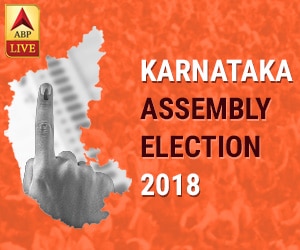 - - - - - - - - - Advertisement- - - - - - - - -