NEW DELHI: Christopher Wylie, a whistleblower who earlier worked for Cambridge Analytica, told the British Parliament that he believed the Congress was their client and that his former employers had staff and offices in India.
Christopher Wylie deposed before the House of Commons Digital, Culture, Media and Sport Committee (DCMS) in London amid an escalating row around alleged Facebook data breaches linked with Cambridge Analytica, which has also been linked with alleged attempts to influence elections in India.
Wylie also said that his predecessor, Dan Muresan, Head of Elections at SCL Group, had also been working in India before he died in Kenya under mysterious circumstances.
Wylie said he had heard that Muresan, a Romanian national, may have been poisoned in a hotel room while in the African country.
The committee also heard the testimony of Paul-Olivier Dehaye, co-founder of PersonalData.IO, a service that helps individuals regain control over their personal data.
Giving evidence to the committee, Paul-Olivier Dehaye said that he had heard reports that Muresan was being paid by an Indian billionaire who wanted Congress to lose elections.
"So he was pretending to work for one party but actually paid underhand by someone else," said Dehaye adding that it would be for Indian and Kenyan journalists to get together to investigate the matter further.
Meanwhile, Union Minister Ravi Shankar Prasad on Tuesday lashed out at Congress President Rahul Gandhi citing Christopher Wylie's claim that the controversial data firm had worked for the Congress. He also demanded an apology Rahul Gandhi, saying he stood "exposed".
Congress communications chief Randeep Surjewala asserted that the party had never hired the services of the British political consulting firm and accused Prasad of selectively presenting facts from the proceedings at the Commons. "We dare the government to register an FIR against Cambridge Analytica and its Indian partner firm OBI. Let the truth be out as there have been enough of falsehood by the 'lie' minister," he said.
"When a foreigner says something somewhere, the law minister comes out to give statements. But when an Indian citizen testified before camera that Cambridge Analytica worked in India to harm the Congress on behalf of the BJP, there is no response."
For INDIA News Follow us on Facebook, Twitter, Google+ and for news updates download our News App.
First Published:
28 Mar 2018 10:06 AM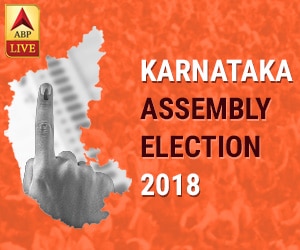 - - - - - - - - - Advertisement- - - - - - - - -