New Delhi: The Indian
military is to conduct one of its largest mock war drills -- involving
20,000 troops -- close to the country's border with nuclear-armed rival
Pakistan, an official said on Monday.

The manoeuvres, named
Shoorveer or Brave Warrior, which will also involve 200 Russian-made
tanks, are due to begin in the deserts of Rajasthan next month, army
spokesman colonel Jagdeep Dahiya said.

"The exercise will be one
of the largest manoeuvres conducted so far," he said, adding that latest
warplanes would be factored into the drills, which are scheduled to end in
May.

In a separate statement the military said tanks, frontline
combat vehicles, artillery, helicopters, fighter jets, drones, air-defence
weapons and military radars would be part of the exercise.

Another
military source said the event would be held less than 200 kilometres (124
miles) from the highly militarised border with Pakistan, with which India
has fought three wars since independence from British rule in 1947.

Dahiya
dismissed fears the exercise -- to be conducted by an elite military corps
raised only for cross-border assault -- would crank up tensions between
New Delhi and Islamabad.

"We do inform Pakistan in advance
whenever such large-scale exercises are conducted by us," the army colonel
added.

New Delhi froze peace talks started in 2004 with Islamabad
following attacks in Mumbai in 2008 by gunmen India says came from
Pakistan. The assault left 166 people dead.

The slow-moving peace
dialogue resumed early last year with cross visits by officials to India
and Pakistan.

The two South Asian adversaries carried out
tit-for-tat nuclear detonations in 1998 and declared themselves as
nuclear-armed states.






For INDIA News Follow us on Facebook, Twitter, Google+ and for news updates download our News App.
First Published:
27 Feb 2012 07:26 AM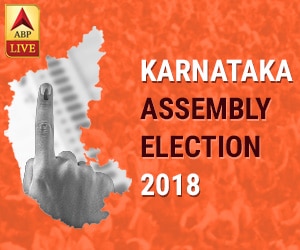 - - - - - - - - - Advertisement- - - - - - - - -