New Delhi:
Expressing commitment to resolving all outstanding issues with Pakistan
through dialogue, the Government on Monday said it looks forward to
building upon progress made so far while being mindful of the need for
Pakistan to take credible action against terror groups and infrastructure.

Addressing
the joint sitting of Parliament on the opening day of the Budget Session,
President Pratibha Patil said the Government has been pursuing a policy of
promoting peace and cooperation in India's immediate neighbourhood and
beyond to enable the country to achieve its goals of socio-economic
development and national security.

"We wish to see all nations in
South Asia prosper, enjoy stability and realise their true potential
through the broadening of regional economic cooperation, trade and
infrastructure development," she said.

Turning to Pakistan, she
said, "We are committed to resolving all outstanding issues" with it. "We
look forward to building upon the progress made so far mindful of the need
for Pakistan to take credible action against terrorist groups and the
related infrastructure on its soil," Patil said.

Referring to
China, she said India attaches high priority to the development of
Strategic and Cooperative Partnership.

"The rapid growth of our
trade and economic relations with China has significance not only for our
bilateral relationship but for the global economy as a whole," she said.

With
regard to Bangladesh, the President said the Protocol on the Land Boundary
Agreement with it paves the way for settlement of long-standing issues and
a mutually-beneficial bilateral cooperation.

She also made a
mention of steps initiated by her Government for resettlement and
rehabilitation of the internally-displaced persons of Sri Lanka.






For INDIA News Follow us on Facebook, Twitter, Google+ and for news updates download our News App.
First Published:
12 Mar 2012 01:59 AM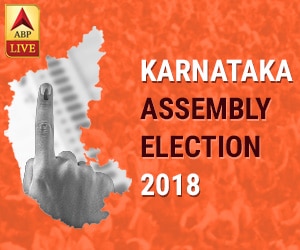 - - - - - - - - - Advertisement- - - - - - - - -