New Delhi: On Thursday, the International Court of Justice (ICJ) will deliver its verdict on Indian national Kulbhushan Jadhav case and the Centre expressed confidence about the judgment, saying that it would be pronounced in India's favour.
"We have hope with the ICJ. We are confident that the verdict will come in our favour,"
Union Minister P.P. Choudhary
told news agency
ANI
.
Bharatiya Janata Party
(BJP) leader
Nalin Kohli also
said the central government has argued the matter forcefully in the ICJ and hence the verdict would come in India's favour.
"The matter has been argued as forcefully as it could have been argued by the government Pakistan has not presented the credible answers with regard to the critical question that were being asked. We all are hopeful and we hope that the judgment will come in our favour," Kohli told the news agency.
Former solicitor general of India Harish Salve, who is fighting former Indian Navy official Kulbhushan Jadhav's case in International court of justice (ICJ) against the death penalty awarded to him by Pakistan has charged the government only Rupee one as his fee.
The revelation was made by External Affairs Minister Sushma Swaraj, when a Twitter user with an account by name @goyalsanjeev attempted to ignite a debate by tweeting
"Any good India lawyer would have done the same and with much less expenses than #HarishSalve. Wait for the verdict!" to which Swaraj replied, "Not fair. #HarishSalve has charged us Rs.1/- as his fee for this case".
A timeline of Kulbhushan Jadhav's quest for justice
On Monday, the International Court of Justice (ICJ) began its hearing over the case of Indian national Kulbhushan Jadhav, who has been sentenced to death by Pakistan on charges of being an "Indian spy".
Here is a timeline of the important developments in the matter of Kulbhushan Jadhav till now:
15th May 2017: ICJ started its hearing in the case of Kulbhushan Jadhav. India and Pakistan have presented their argument in the trial.
9th May 2017: ICJ puts a stay on the death sentence given by Pakistan to Kulbhushan Jadhav. An appeal from India was made. India accused Pakistan of "egregious violations of the Vienna Convention."
8th May 2017: India moved a petition in the UN seeking justice for Kulbhushan Jadhav. India was denied 16 consular accesses.
26th April 2017: Pakistan denied India's 16th request for consular access to Kulbhushan Jadhav.
10th April 2017: Pakistan Army's Inter-Services Public Relations (ISPR) informed, in a press release, that Kulbhushan Jadhav had been awarded the death sentence by a military court in Pakistan.
6th January 2017: Pak announced that it has submitted a dossier to the new UN's Secretary General Antonio Guterres over Indian interference in Islamabad, which was aimed at "destabilizing" the nation.
7th December 2016: Pak Foreign Minister Sartaj Aziz confirms that conclusive evidence against Kulbhushan Jadhav has not been found. However, the same day, Pakistan Foreign Ministry released a statement stating that the statement attributed to the Adviser is incorrect.
25th March 2016: In a press release, Indian authorities are notified about Jadhav's arrest.
3rd March 2016: Kulbhushan Jadhav was arrested in Balochistan. Jadhav is a retired navy officer accused of being Indian Intelligence agency RAW's operative.
About ICJ
Logo of International Court of Justice
The International Court of Justice is the primary judicial branch of the United Nations (UN). Seated in the Peace Palace in The Hague, Netherlands, the court settles legal disputes submitted to it by states. It provides advisory opinions on legal questions submitted to it by duly authorized international branches, agencies, and the UN General Assembly.
For INDIA News Follow us on Facebook, Twitter, Google+ and for news updates download our News App.
First Published:
18 May 2017 08:43 AM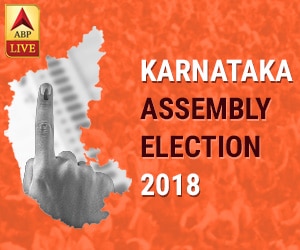 - - - - - - - - - Advertisement- - - - - - - - -