Lucknow: The elections
were still half-way when bureaucrats at the Uttar Pradesh secretariat,
save a couple of Mayawati die-hards, emphatically said that the state was
headed for a regime change. On the pancham sthal (fifth floor) of
Sachivalaya (secretariat), the wager was on the quantum of losses she
would suffer. The most charitable estimate was she would drop from her
2007 high of 206 seats to around 110; the unkindest was she would plummet
to 60 or so and perhaps trail the BJP.

Mayawati's election
discourse and body language seemed defensive from the start — she was
mostly countering the corruption allegations against her government. In
between, she got offensive when she branded protesters at a meeting as the
paltu kutte (lap dogs) of her opponents.

Pancham sthal was the
repository of absolute power in Mayawati's dispensation. Although
physically bereft of the magnificence and awe other seats of authority
such as the Kremlin commanded, the occupants of its cabins inspired the
fear of God in supplicants. They were the only conduits to the then chief
minister.

At the top of the pecking order was Mayawati's
cabinet secretary Shashank Shekhar Singh, followed closely by Net Ram,
Navneet Sahgal, Fateh Bahadur Singh and Brij Lal. Lal was the
director-general of police. He and Fateh Bahadur were removed by the
Election Commission.

The BSP office on Mall Avenue, the
approximate equivalent of Lutyens's Delhi, was politically dwarfed by
the "fifth floor" despite being a far more daunting structure with its
padlocked gates. Ministers and MLAs wanting to meet Mayawati had to wait
for days to seek an audience with Shashank Shekhar or Sahgal and even
return empty-handed. According to Lucknow lore, a minister who once
"dared" to disturb Fateh Bahadur during his evening workout was told
off by a flunkey that a repeat might cost him his job.

Uttar
Pradesh politics is based on the mai-baap matrix. In the absence of
individual entrepreneurship and incentivisation, the political system is
the principal source of patronage: from getting jobs in government and
recommendations for the private sector to swinging contracts and securing
gun licences, the neta plays patron saint even if he sins every now and
then.

BSP sources said that with power shifting to the
bureaucracy, they were unable to play patron to restive clients.
"Ministers were ciphers. Those that could feather their nests did so
with gusto. Others fell by the wayside," a source said. Mayawati had
virtually stopped interacting with her leaders and cadres. Occasionally
when a complaint was lodged against a BSP official or a minister, she
directed her bureaucrats to axe him.

Sources said she had
"little or no idea" of how the numerous schemes she announced were
working on the ground, whether the target groups were benefitting or
whether the BSP's zonal co-ordinators had allegedly abused them. BSP
insiders recalled that Mayawati had her ears to the ground when she thrice
ran a coalition with the BJP. "It seems she was on perpetual notice.
That sense of insecurity induced her to work hard and show results," an
insider said.

"Because she was able to hold her own against the
BJP, despite it being the larger party, people started seeing her as a
woman of substance. It seems when she got a majority, she became
complacent." Sundered from her roots as it were, Mayawati's winning
caste formulation that yielded an absolute majority in 2007 started to
crack.

When she embarked on a "Brahmin appeasement" drive
through political confidant Satish Mishra, her core voters, the Jatavs
(who form the creamy layer among the Dalits), were openly resentful.
Afraid of losing their support, she did a full circle and directed her
policies only at the Dalits. An oft-heard refrain in the Dalit areas was:
"Our Behenji is being sacrificed because she worked for us."

If
the upper castes, principally the Brahmins and Thakurs, found themselves
booked under the Prevention of Crimes against the Scheduled
Castes/Scheduled Tribes Act every now and then, the Muslims — who had
voted for her in large numbers — alleged their complaints were never
heard by police and the administration.

In Moradabad, where a
large number of Muslims run small brassware units out of home, a common
grouse was they were slapped with "hefty" penalties — between Rs
80,000 and a lakh — for allegedly defaulting on back payments for power.

Barring
the Jatavs, across the caste and community spectrum, voters wondered what
was in it for them if they were to re-elect Mayawati to power. Especially
when she had no manifesto to offer. Mayawati's incremental votes had
largely slipped out of the BSP's caste sieve.




-The Telegraph, Calcutta





For INDIA News Follow us on Facebook, Twitter, Google+ and for news updates download our News App.
First Published:
07 Mar 2012 07:40 AM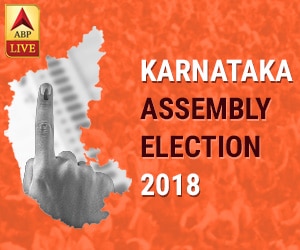 - - - - - - - - - Advertisement- - - - - - - - -