New Delhi: The state that lent the phrase "Aaya Ram, Gaya Ram" to Indian politics has added a new term to the electoral lexicon.

 

 

 

"Sharafat", which is the ruling Congress's main plank for the October 15 Haryana polls.

 

Can a call for civility and decency resonate with voters and win elections? A senior Congress leader patiently explained that in the context of local politics, the word means much more.

 

"This slogan highlights that we haven't troubled any section of society and treated everyone with respect," he said.

 

Congress leaders insist that sharafat should be the essence of political culture anywhere in the world, even if issues such as corruption, effective leadership and development tend to dominate poll discourse in India.

 

The full slogan is: "Sharafat aur vikas, phir jeetenge vishwas (With decency and development, we'll again win your trust)."

 

Discussions with party officials from Haryana on why "sharafat" became an electoral plank threw up a raft of arguments.

 

A ticket hopeful loitering around the Congress headquarters in New Delhi said the slogan would work in Haryana because "we don't elect ruffians".

 

"If a politician is a thug or tries to use muscle power, the voters forget everything else and join hands to teach him a lesson. Unlike other states, we rarely have criminals or the mafia in the Assembly," he claimed.

 

That might sound odd, given that Haryana is known for the machismo of its "strong men" and the proclivity of its politicians for plundering public resources and serial party hopping, which gave rise to the "Aaya Ram, Gaya Ram" barb. Land scams are a dime a dozen and successive state governments have been accused of illegally amassing wealth.

 

But a three-term MLA contested this view. "Making money by using one's political position is different from looting and extortion," he said.

 

"Under this government, businessmen were not robbed by ministers, people's properties were not usurped."

 

He named a senior government leader and said that he "might have made money but is a gentleman". In other words, he made his millions with sharafat.

 

"The sharafat slogan has a specific context," said a young party leader camping in Delhi to lobby for a candidate.

 

He suggested that it was aimed at Indian National Lok Dal leader Om Prakash Chautala, who preceded the Congress's Bhupinder Singh Hooda as chief minister and has been convicted and jailed in connection with a recruitment scam.

 

"Chautala's (1999-2005) government earned notoriety for its brazen ways, which directly affected traders, industrialists and even the common people. A reign of terror and extortion happened under its patronage," the young Congress leader said.

 

"Hooda has used the sharafat slogan to recall that unpopular government: it's a direct attack on the Chautala clan."

 

Ironically, state Congress leaders believe that Chautala's party is the frontrunner in this election and a bigger threat than the BJP to Hooda's quest for a third term.

 

Asked why the people would be willing to vote the discredited Chautala back to power, most of these Congress leaders said that anti-incumbency sentiments were strong despite the good work done by their government.

 

An Indian National Lok Dal slogan dubs the Hooda government a "gulabi (pink) gang" that has taken corruption to new heights.

 

"Gulabi Gang" originally described a body of women vigilantes spread across north India who often use violent methods to battle social evils such as wife-beating, child marriages and dowry. In Hooda's case, the "gulabi" is a reference to his trademark pink headgear.

 

The slogan says: "Jhuthi sarkar, jhutha prachar, bus bhi karo gulabi gang sarkar (Lying government, lying campaign; enough is enough, the gulabi gang government)."

 

The Hooda government has had its share of controversies, including the forced exit of Independent MLA Gopal Kanda from the ministry after a young airhostess's suicide.

 

Hooda, however, is banking on his development record, claiming that Haryana is ahead of even Gujarat on economic parameters.

 

One key complaint against Hooda is "ilaka-waad" (regionalism). The charge is of preferential treatment to the chief minister's home district of Rohtak.

 

So rattled is the government by this that Hooda's son Deepender has been desperately trying to highlight the development projects in other regions of the state such as Hisar, Sirsa, Karnal, Bhiwani, Ambala, Kaithal, Jind, Faridabad and Gurgaon.

 

But Congress leaders admit that the slur will not go away easily and is likely to hurt at the booths, sharafat or no sharafat.

 

-The Telegraph,Calcutta


For INDIA News Follow us on Facebook, Twitter, Google+ and for news updates download our News App.
First Published:
06 Oct 2014 02:58 AM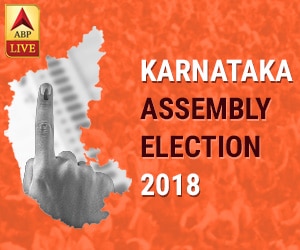 - - - - - - - - - Advertisement- - - - - - - - -